220108 | Guildford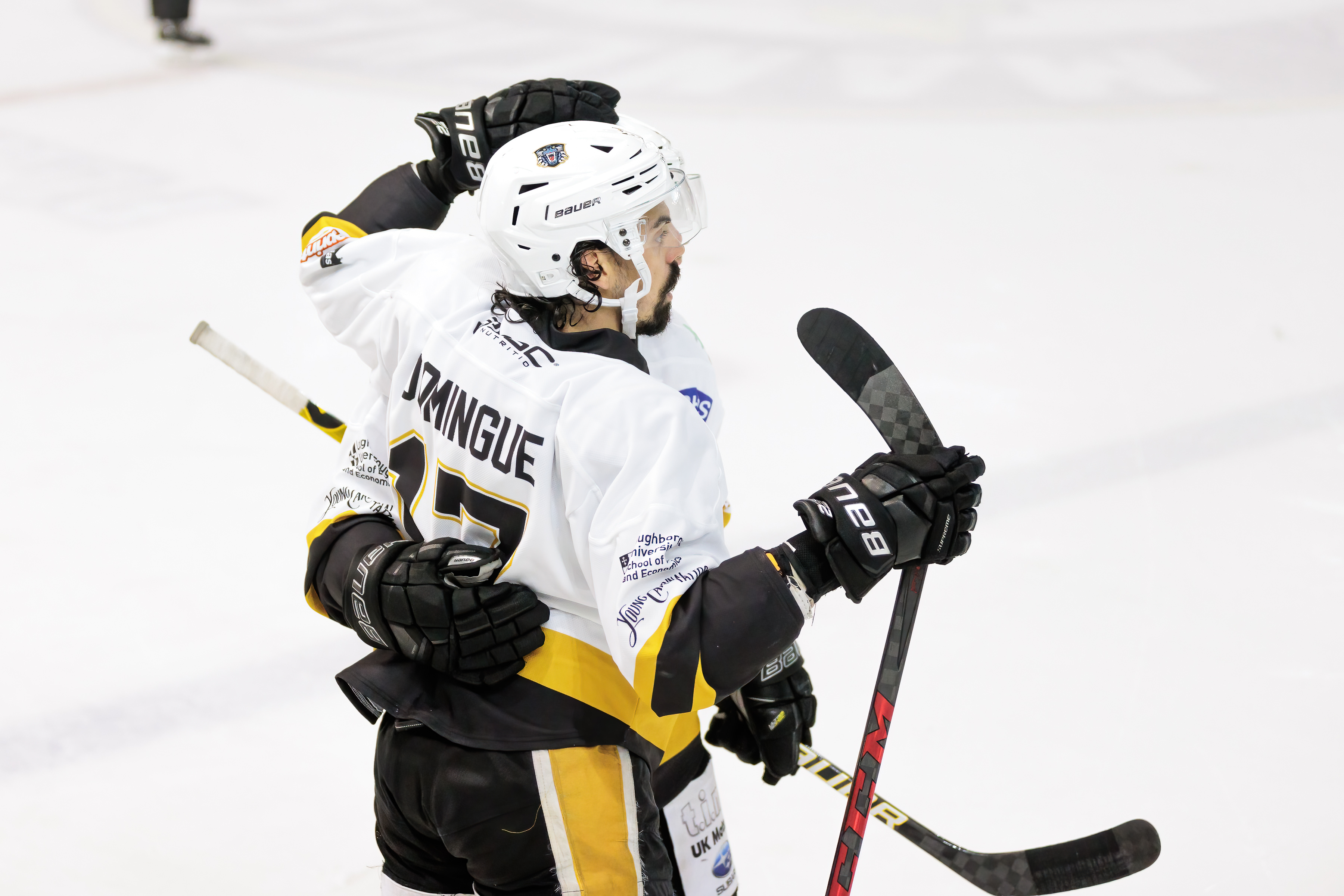 Kevin "Dingo" Domingue is back in the line-up for your Nottingham Panthers tonight in Guildford.
The sniper has been out of action since suffering a 15cm laceration to his calf down in Cardiff bay on October 30th and, after a rigorous rehab programme with Lead Sports Therapist Laura-Jo Bowler and Health & Performance Coach Pete Edwards, he is making his long awaited return against the Flames alongside regular line-mates Jeremy Welsh & Christophe Boivin.
Kevin Carr is expected to get the start in goal once again whilst Jack Hopkins (Telford), Massimo Carozza (upper body) and Stephen Lee (lower body) do not dress.
There is no stream available from Guildford.