220108 | WPP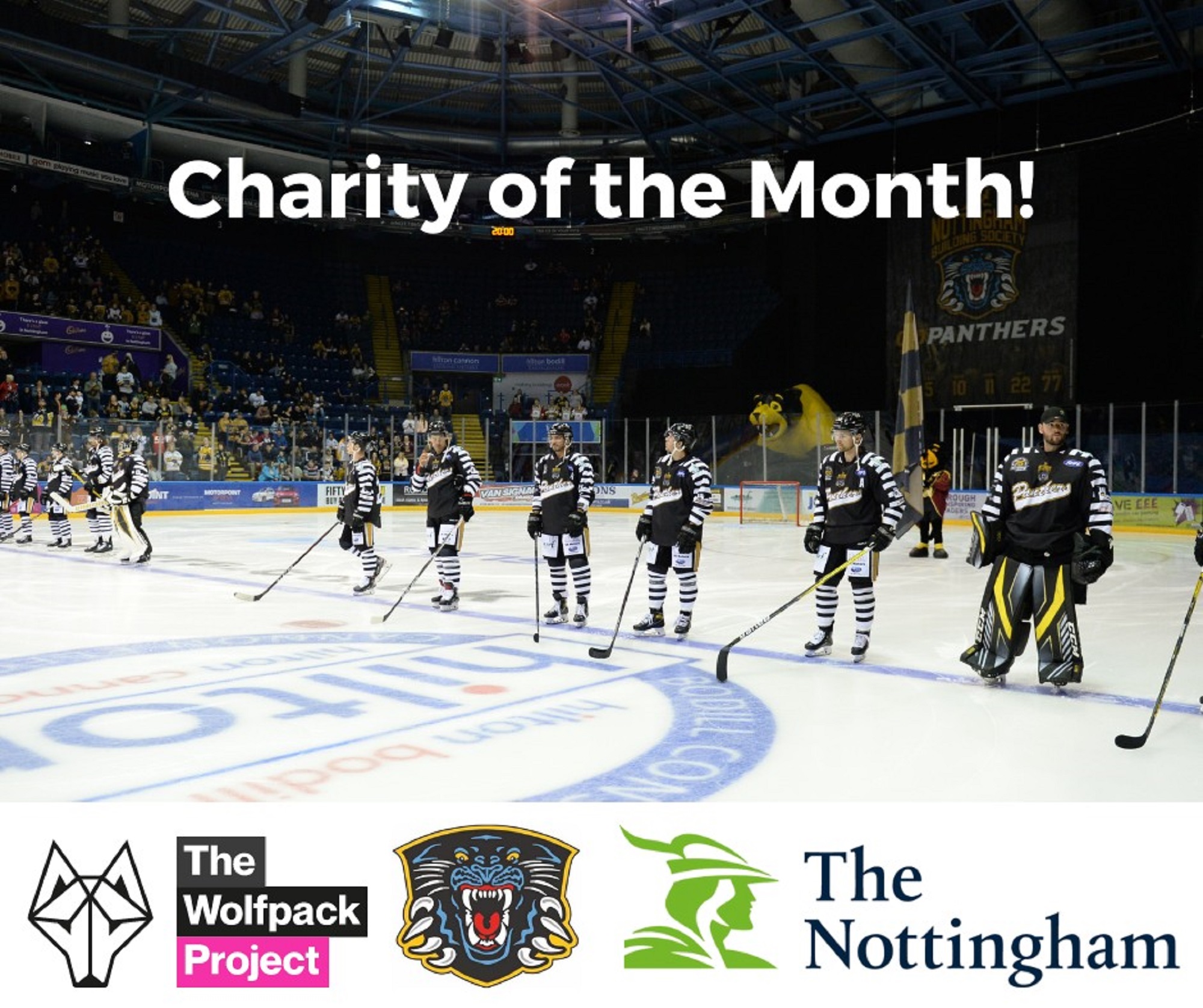 The Nottingham Panthers' charity drive for the 2021/22 season continues in January as we partner with The Wolfpack Project.
The Wolfpack Project, a Nottingham charity reducing loneliness and promoting positive mental health for young people aged 16-35, will have a stall in the foyer at games throughout January so pop on by & see them on game day.
They'll be running a competition to win a signed #43 Mathieu Tousignant jersey & Paws will also be up to visit so there's plenty of reason to stop & have a chat.
You can find out more about The Wolfpack Project, which is run by Nottingham locals who have had personal experience with loneliness and isolation in their lives & are passionate about providing safe and welcoming spaces to all young people - regardless of background or circumstance, here.
If you'd prefer to contact them via email, you can get in touch with them here: hello@thewolfproject.org.uk.