220128 | Weekend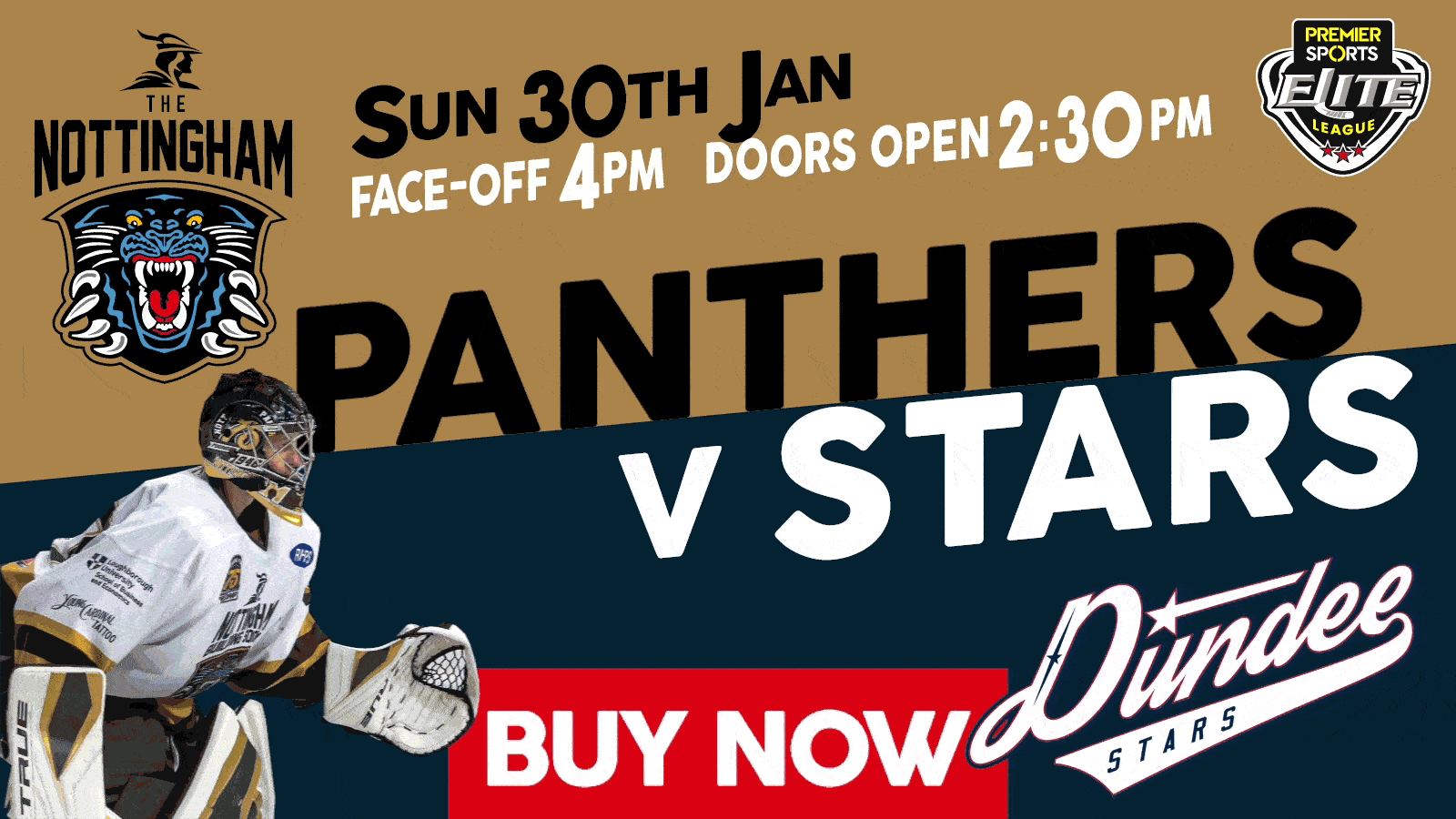 The Nottingham Panthers were back on the ice on Friday as they prepare for a busy weekend of Premier Sports Elite League action.
Stephen Lee (lower body), who will once again assist behind the bench for the games in Cardiff against the Devils & at at home to the Dundee stars, & Kevin Domingue (lower body) were the only absentees.
Massimo Carozza (upper body), who took to warm-ups at home on Sunday January 23rd, is set to return to the line-up at the weekend after being cleared by Lead Sports Therapist Laura-Jo Bowler & Health/Fitness Coach Pete Edwards, following an extensive rehab programme undertaken after successful surgery late last year.
Secure your seats for Sunday's encounter with the Stars right here, right now.
Tickets are also on sale for the following games:
vs Glasgow Clan, Saturday 5th February (7.00pm)
vs Fife Flyers, Sunday 6th February (4.00pm)
vs Cardiff Devils, Sunday 13th February (4.00pm
vs Manchester Storm, Wednesday 16th February (7.30pm)
The game against the Storm on February 16th is the next make-up game for season ticket holders from the COVID shortened 2019/20 season, find out more information about that here.