220130 | Game Day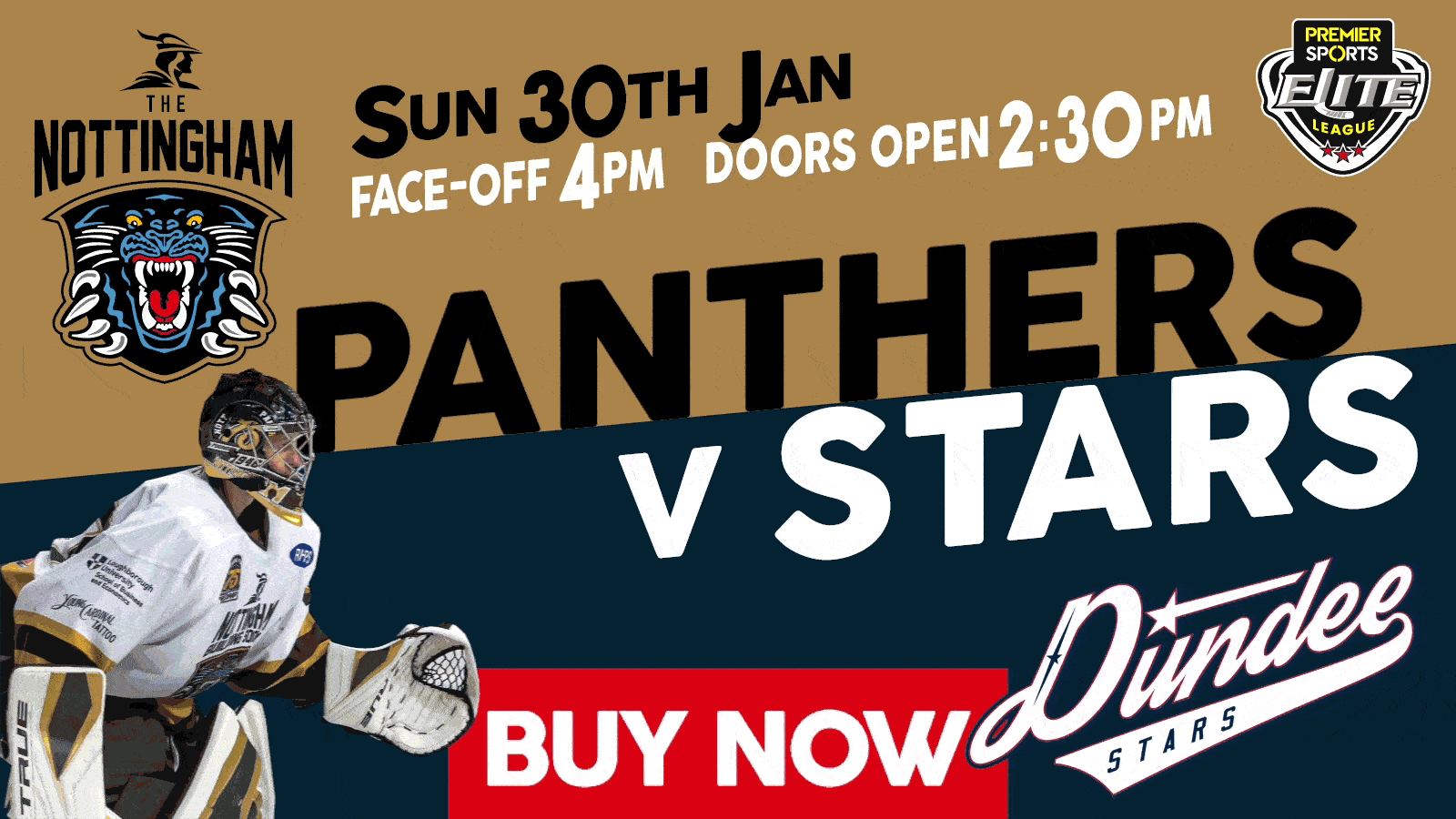 The Nottingham Panthers are back on home ice this afternoon to take on the Dundee Stars with Premier Sports Elite League points on the line.
After suffering a 5-1 defeat in the road on Cardiff on Saturday night the Panthers, who now find themselves in the midst of a four game skid, are determined to turn things around in front of their fans when the puck drops at 4.00pm.
Secure your seats for the game, right here, right now.
Edwin Hedberg (precaution) missed the game against the Devils, his status for today's encounter will be determined closer to face-off.
The Panthers are back in black this afternoon and you could win one of the jerseys worn in the "Shirt Off His Back" raffle, it's just £1 to enter (find the sellers around the arena) & if you win you choose whose jersey you want as your prize.
Charity of the month The Wolfpack Project will be back in the foyer so pop on by to say hello to them & enter their competition to win a game worn, signed, #43 Mathieu Tousignant jersey.
Warm-up sponsors ROKO Health Clubs will also be in the foyer so visit their stand to see how you can train like a Panther & reach your fitness goals.
If you can't make this afternoon's game in person it is available live & on demand from 3.40pm, book your webcast for just £15 here.
The COVID-19 safety measures in place at the Motoroint Arena Nottingham were updated on January 27th, keep up to date with everything before your visit here.