220208 | Weber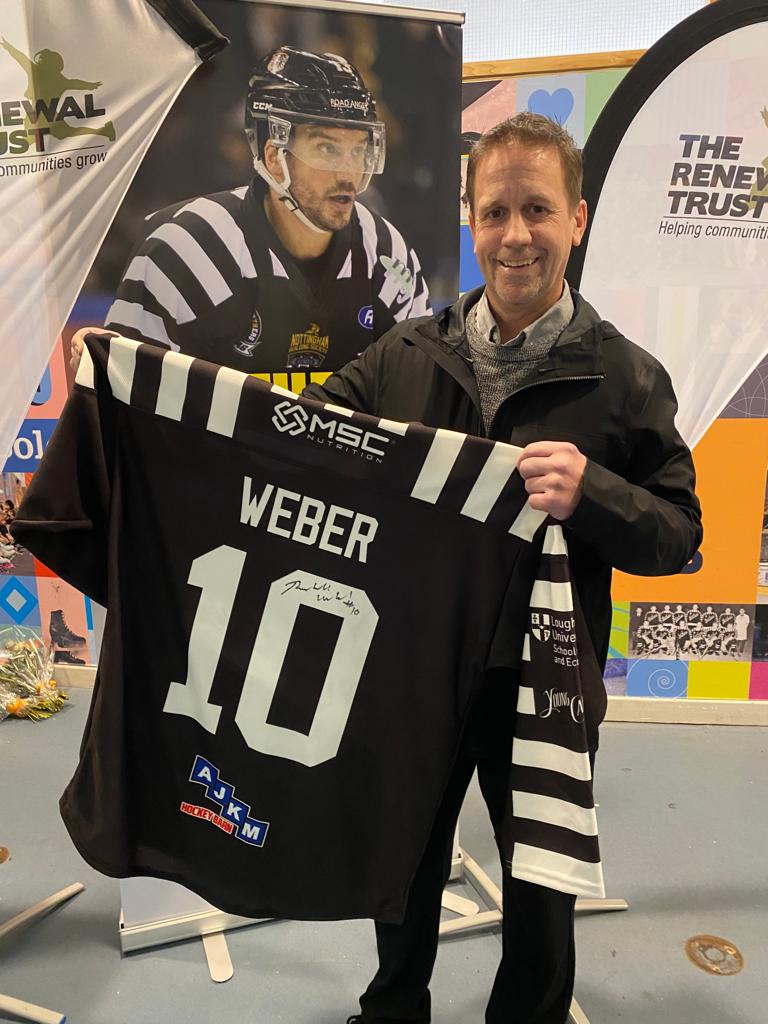 The Nottingham Panthers were honoured to welcome back #10 Randall Weber to the Motorpoint Arena on Saturday night.
His jersey number will never be worn by another & Randall was blown away by his reception from the Panthers' fans when he took to the ice for the ceremonial puck drop with Matthew Myers & Matt Haywood.
We cannot thank Randall enough for being so generous with his time during his fleeting visit to Nottingham & it was our pleasure to see him catch up with old friends around the arena, moments that showed what an impact he had during his time in black & gold.
Randall was kind enough to sign a special 75th Anniversary jersey for us and that now needs a home, we've opened up the competition to win it across our social media channels so make sure you check it out to put yourself in with a chance of winnning this truly one-of-a-kind piece of Panthers' memorabilia.
You can enter the competition on:
Just head to the post and follow the instructions in place.
The winner will be announced on Saturday night so that the jersey can be collected at Sunday's game against the Devils.