220209 | Devils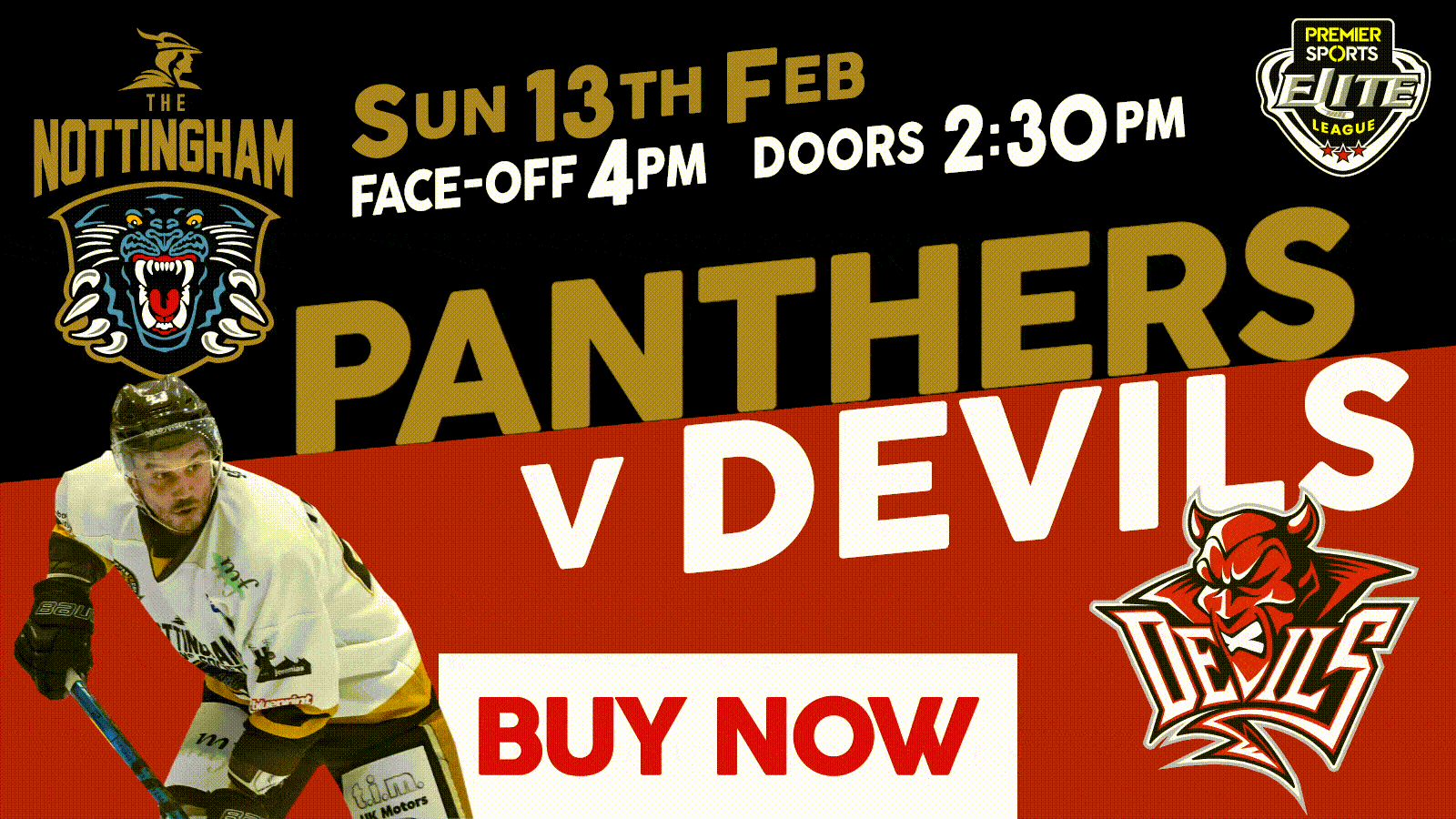 The Nottingham Panthers are back in Premier Sports Elite League action this coming weekend with games on the road in Manchester & Cardiff before returning home to the Motorpoint Arena on Sunday afternoon for a date with the Devils at 4.00pm.
Kevin Domingue (lower body) has returned to non-contact drills under the watchful eye of Lead Sports Therapist Laura-Jo Bowler but will not be ready in time for the weekend's games whilst Dave Whistle, who recently joined the Panthers' coaching staff, has been assisting Mark Matheson & Stephen Lee at training this week.
Secure your seats for the game right here, right now.
Sunday's game is brought to you in association with The Gate Hairdressing.