220404 | Easter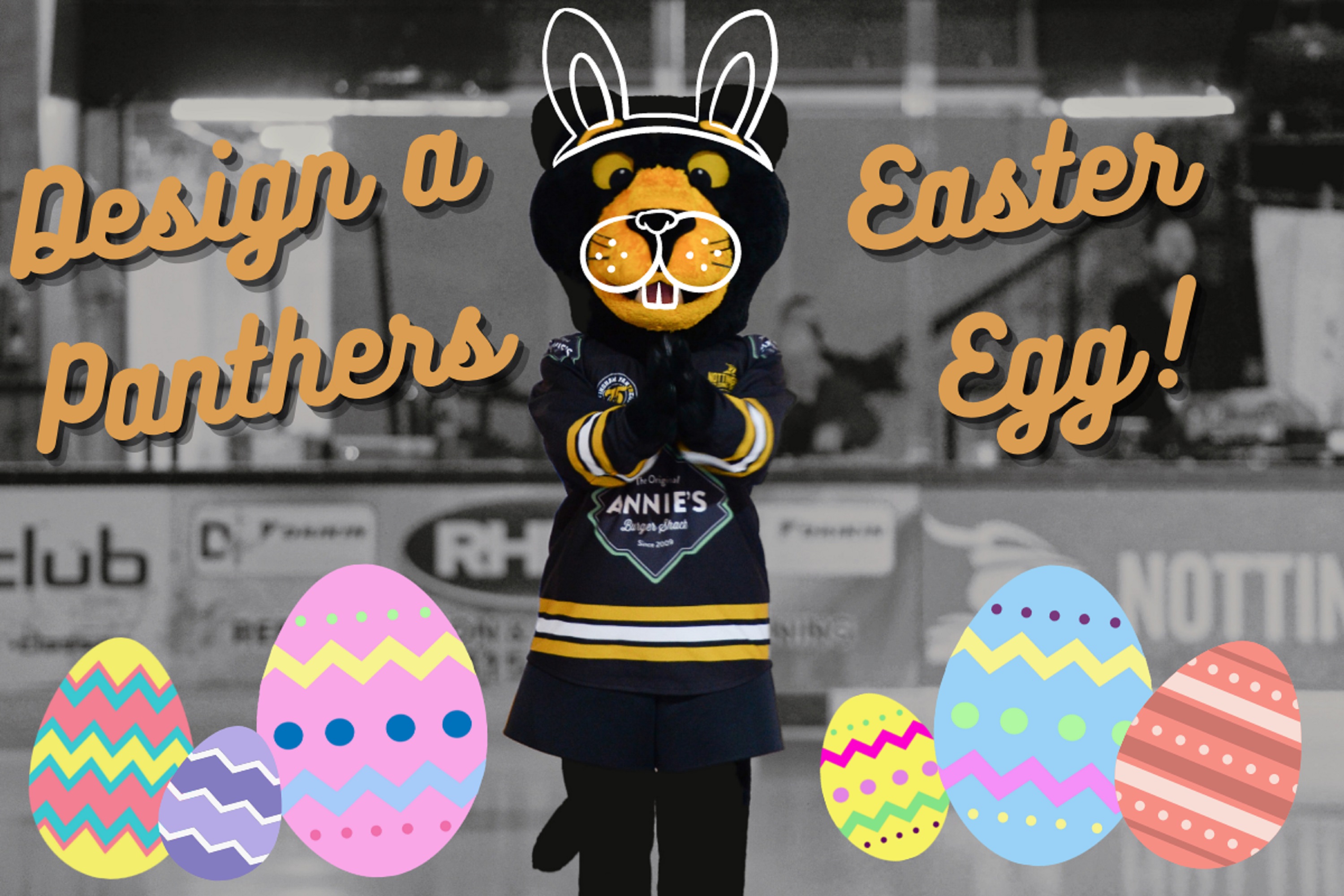 As the Easter school holidays begin, The Nottingham Panthers would like to invite our young fans to get creative. We're looking for the very best Panthers themed Easter Egg designs that your Panther Cubs can dream up, and our three favourite designs will each win a fantastic prize.
1st Prize: Prize bundle including a Nottingham Panthers snapback hat, foam finger, lanyard, pin badge, 75th anniversary puck and TWO yummy Easter eggs!
2nd Prize: Loveable Paws plush toy and a delicious Easter egg!
3rd Prize: Pack of Nottingham Panthers Stats Attack cards and a tasty Easter egg!
HOW TO ENTER
To be in with a chance of winning one of these great prizes, all your Panther Cubs need to do is:
Step 1 - Ask a parent or guardian to download and print* this handy template.
Step 2 - Get creative! Fill the template with your very best design for a Panthers themed Easter egg.
Step 3 - Scan or take a photo of your completed design and email it to lisa@panthers.co.uk with the subject line "Nottingham Panthers Easter Egg Competition" by 11:59pm on Wednesday 13th April ... OR ... Bring it along to The Nottingham Panthers vs Coventry Blaze on Wednesday 13th April and hand it in at our Panthers Easter Desk, located in the foyer, prior to face-off.
*If you are unable to print the template, don't worry, just arrive early to the Coventry Blaze game on Wednesday 13th April (doors open at 6pm) where we will have blank templates and crayons available in the foyer so you can create your designs, right up until face-off at 7:30pm.
We will choose our three favourite designs and contact the parents/guardians of the lucky winners from Thursday 14th April 2022, so don't forget to include an email address and telephone number on your entry.
Happy Easter and good luck.