220404 | Guide Dogs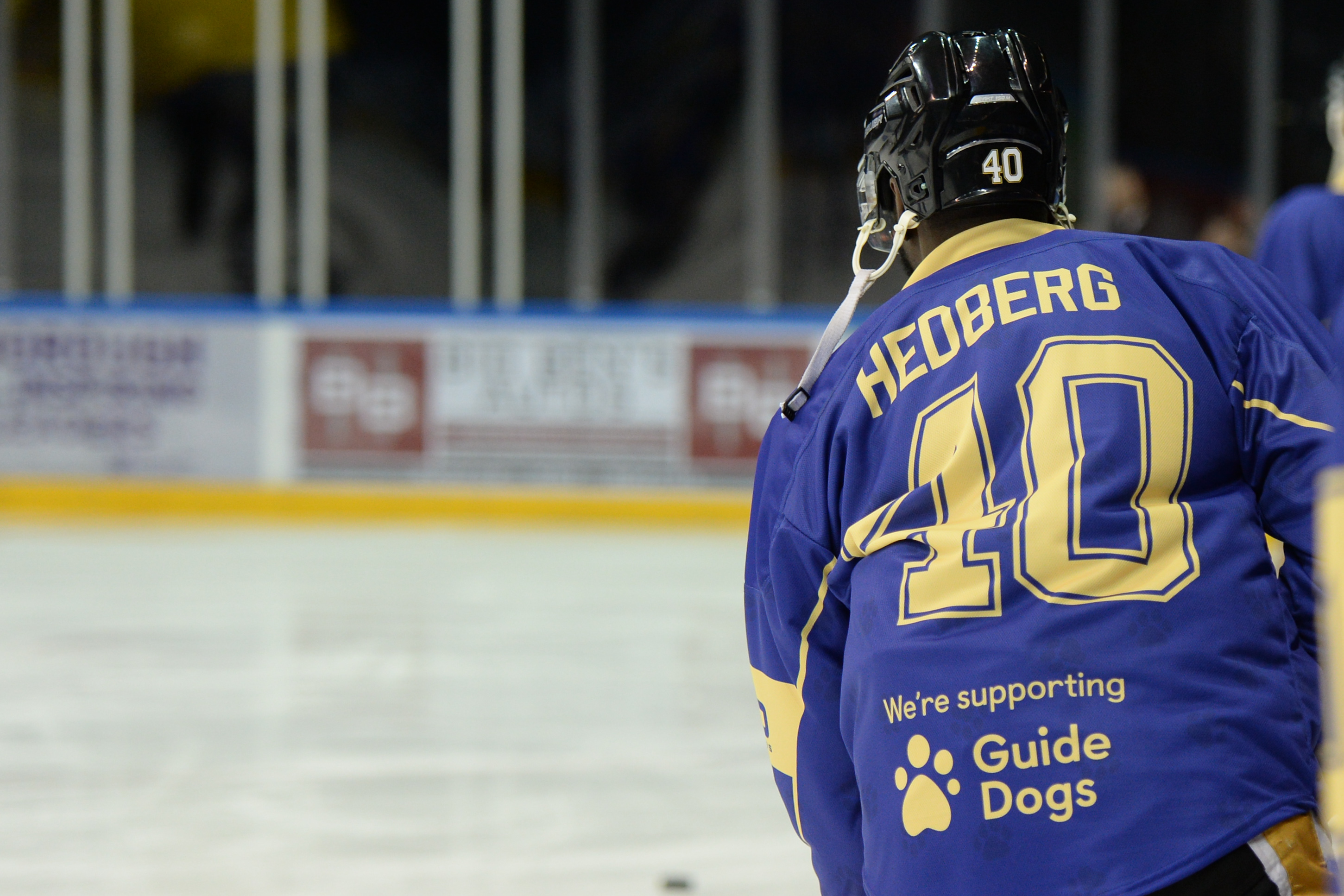 The Nottingham Panthers faced-off their partnership with Guide Dogs on Sunday afternoon.
Not only did the team take to the ROKO Health Club warm-ups in special Guide Dogs themed jerseys but there were also plenty of four legged friends in the foyer that stole the show before the game started.
The special jerseys all sold out before the puck dropped, raising £2,500 for the charity, and that total will be raised when the money is counted from the bucket collection that took place as well.
Thank you for your amazing support with this partnership, we can't wait for you all to see what else we have planned.