220405 | Busy Week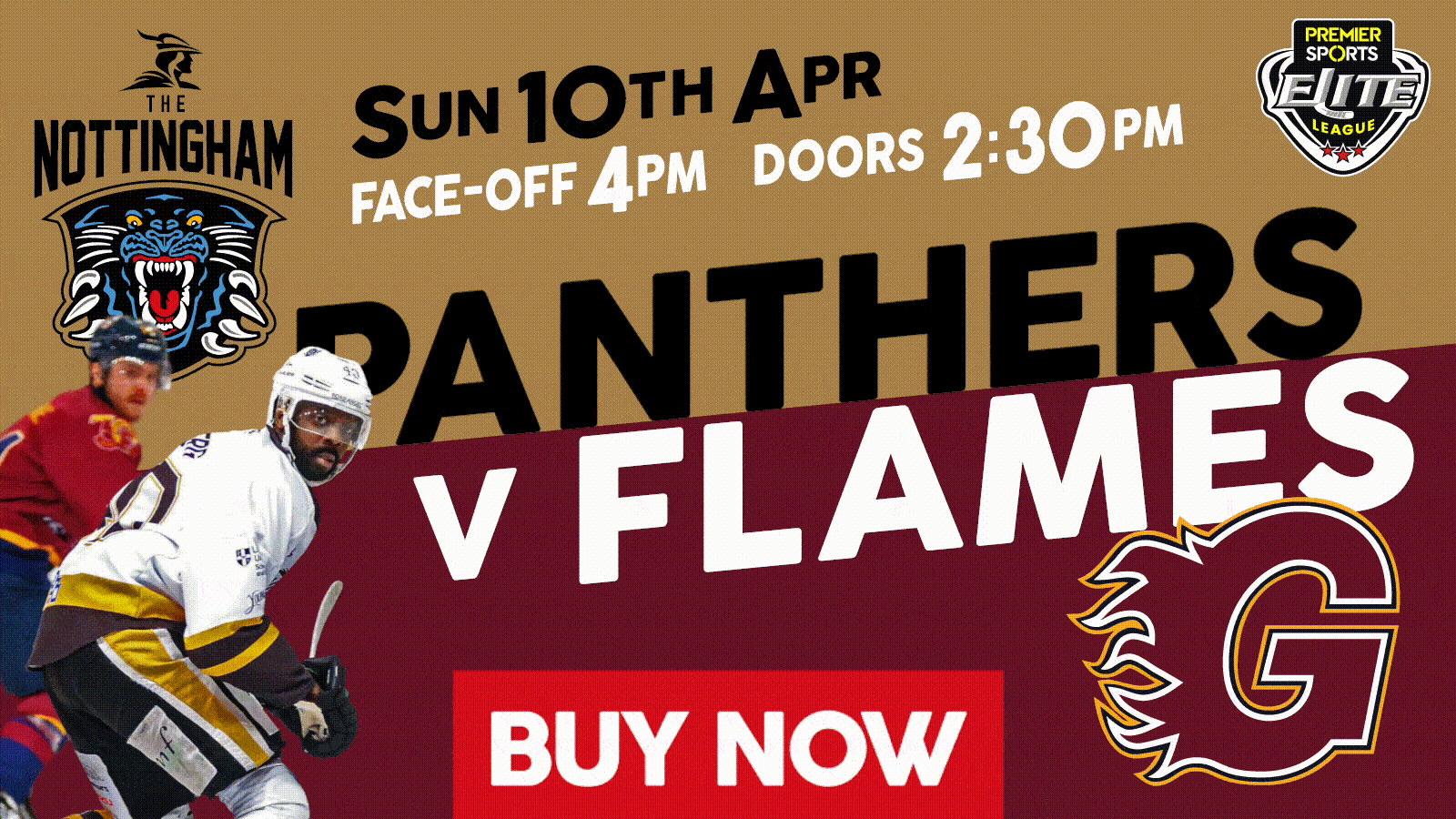 The Nottingham Panthers return to practice on Tuesday morning to prepare for a busy week of Premier Sports Elite League action.
On Wednesday night the Panthers hit the road to take on the Stars in Dundee (face-off 7.30pm) before travelling to Coventry on Saturday night for an encounter with the Blaze (face-off 7.00pm) & then rounding off the week at home against the Guildford Flames (face-off 4.00pm) on Sunday afternoon.
Each & every game will have huge implications in the race for Premier Sports Elite League Playoff seedings with Nottingham looking to get back on track following two heavy defeats in the weekend just gone.
You can secure you seats to Sunday's game against the Flames right here, right now.
However, if you can't make it to the Motorpoint Arena Nottingham you can still watch every second of the action thanks to the PanthersTV Live webcast which is available for just £15 right here.