220406 | Game Day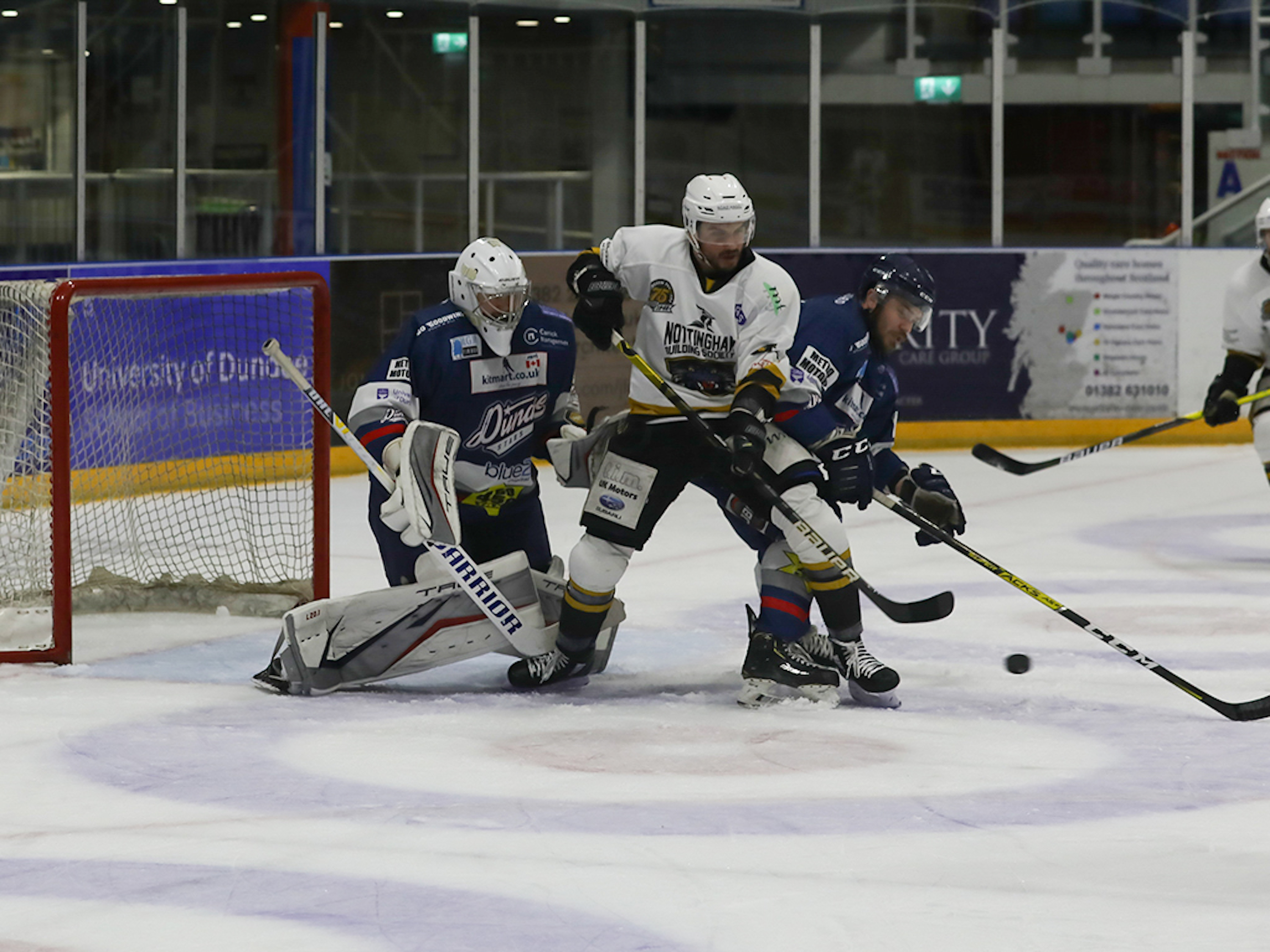 The Nottingham Panthers are on the road to Dundee on Wednesday (April 6th) night.
It'll be a backs to the wall effort for the Panthers, the injury bug hitting hard in the stretch run of the 2021/22 campaign, against the Stars as the battle for playoff seeding heats up with all teams looking to finish as high in the standings as possible.
Nottingham will be without Ollie Betteridge (lower body), Massimo Carozza (lower body), Jordan Kelsall (upper body), Kevin Carr (upper body) & Stephen Lee (lower body).
Will Kerlin will start in goal for the Panthers once again whilst Luca Sheldon will serve as his back up. Morgan Clarke-Pizzo has also travelled with the team & will ice.
Even though the Panthers are on the road you could still be a winner thanks to the away day "Shirt Off His Back" raffle, this time the jersey worn by #72 Kevin Massy in tonight's game is up for grabs. It's just £1 per entry & you can get your digital draw tickets here.
If you're not travelling for the game you can still catch all of the action thanks to the Dundee Stars webcast, order your stream right here.