220412 | POQF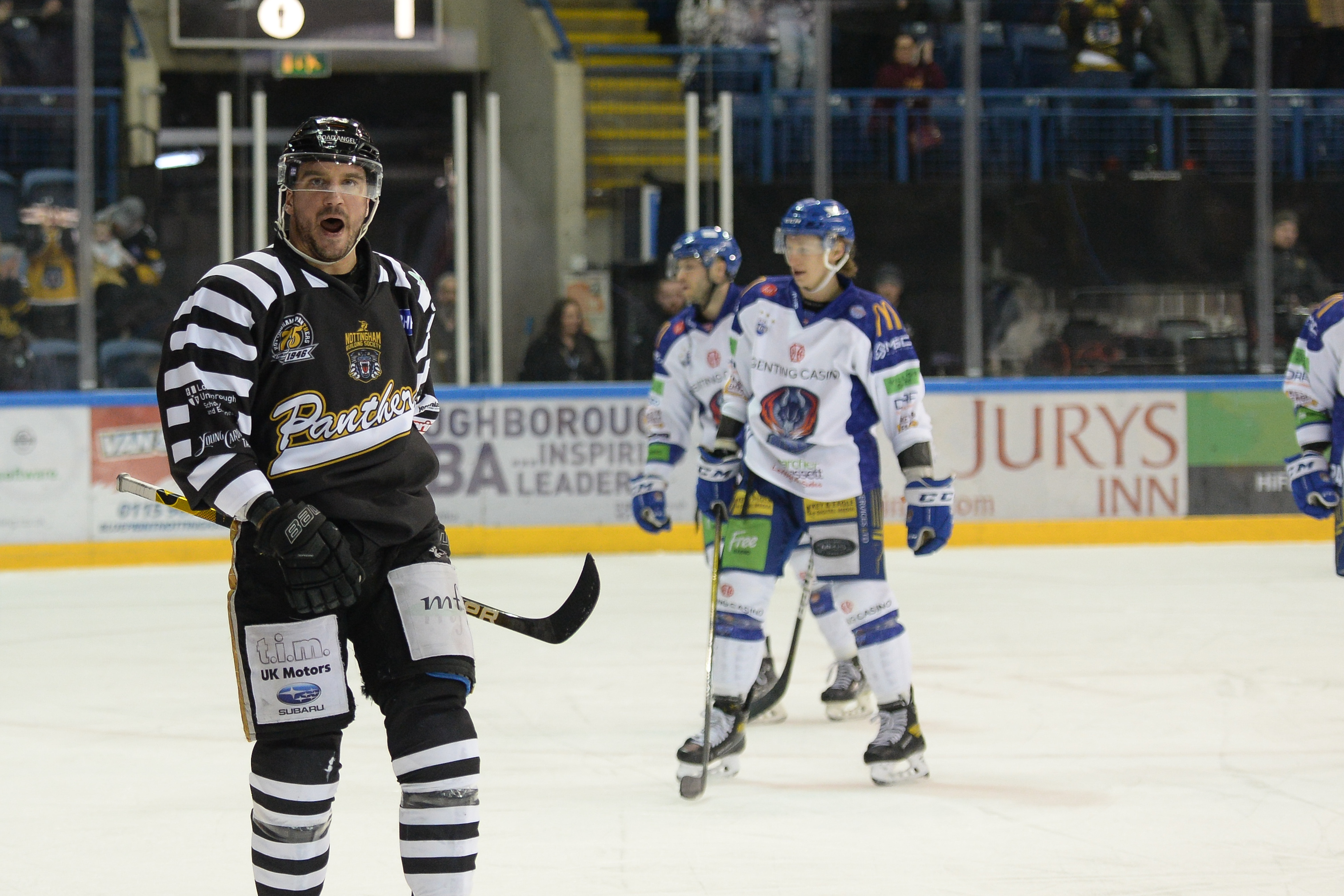 The Nottingham Panthers could lock up fourth place in the Premier Sports Elite League standings with a win over the Coventry Blaze on Wednesday night.
Secure your seats for Wednesday's game against the Blaze right here, right now.
As it stands, if the season were to end today, the Panthers & Blaze would lock horns in the Playoff Quarter-Finals that are set to take place on the weekend of April 23rd/24th.
If Nottingham secure that fourth spot they would have home-ice advantage in the second leg & play inside the Motorpoint Arena on Sunday April 24th.
It's all to close to call at the moment thought as the teams from fourth to eighth could all change places (although Nottingham cannot fall below Glasgow) meaning that any potential plans could change depending on the results of any given night & that's means one thing's for certain, you're not going to want to miss a second of the action in Nottingham as the Playoff places get decided!