220413 | Team News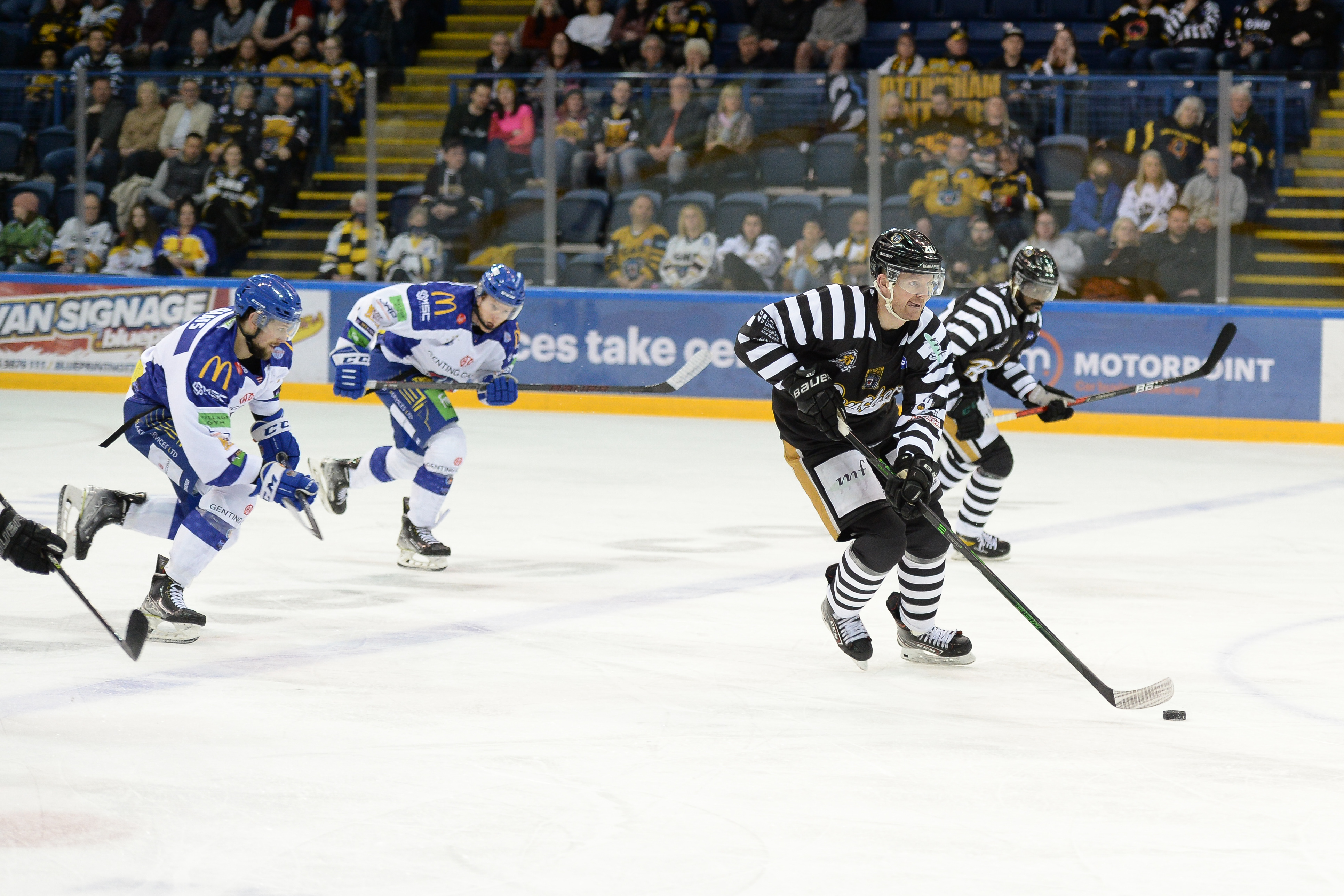 The Nottingham Panthers are back in Premier Sports Elite League action against the Coventry Blaze tonight (April 13th) and the team news has now been submitted.
James Downie will make his debut & start between the pipes for the Panthers with Will Kerlin on back up duty.
Kevin Carr (upper body), Edwin Hedberg (lower body), Ollie Betteridge (lower body), Jordan Kelsall (upper body), Stephen Lee (lower body) & do not dress whilst Jack Hopkins (on the back of a successful stint with the Team GB U18s) & Morgan Clarke-Pizzo both come into the line-up.
The Premier Sports Starting Six for The Nottingham Panthers is slated to be:
At centre: #21 Matt Lane
On the right wing: #9 Robbie Baillargeon
On the left wing: #51 Sean Richards
On defence: #13 J.C. Brassard
On defence: #20 Mark Matheson
In goal: #34 James Downie
The remainder of the line-up is pencilled in as:
LW: #94 Boivin / C: #15 Welsh / RW: #23 Carozza
LW: #43 Tousignant / C: #8 Myers / RW: #17 Domingue
LW: #18 Clarke-Pizzo / C: / RW: #6 Hopkins
LD: #24 Thow / RD: #12 Norrish
LD: #25 Tetlow / RD: #72 Massy
If you're not coming to the game you can still tune in through the PanthersTV Live Webcast for just £15, book your stream right here.