220416 | Playoffs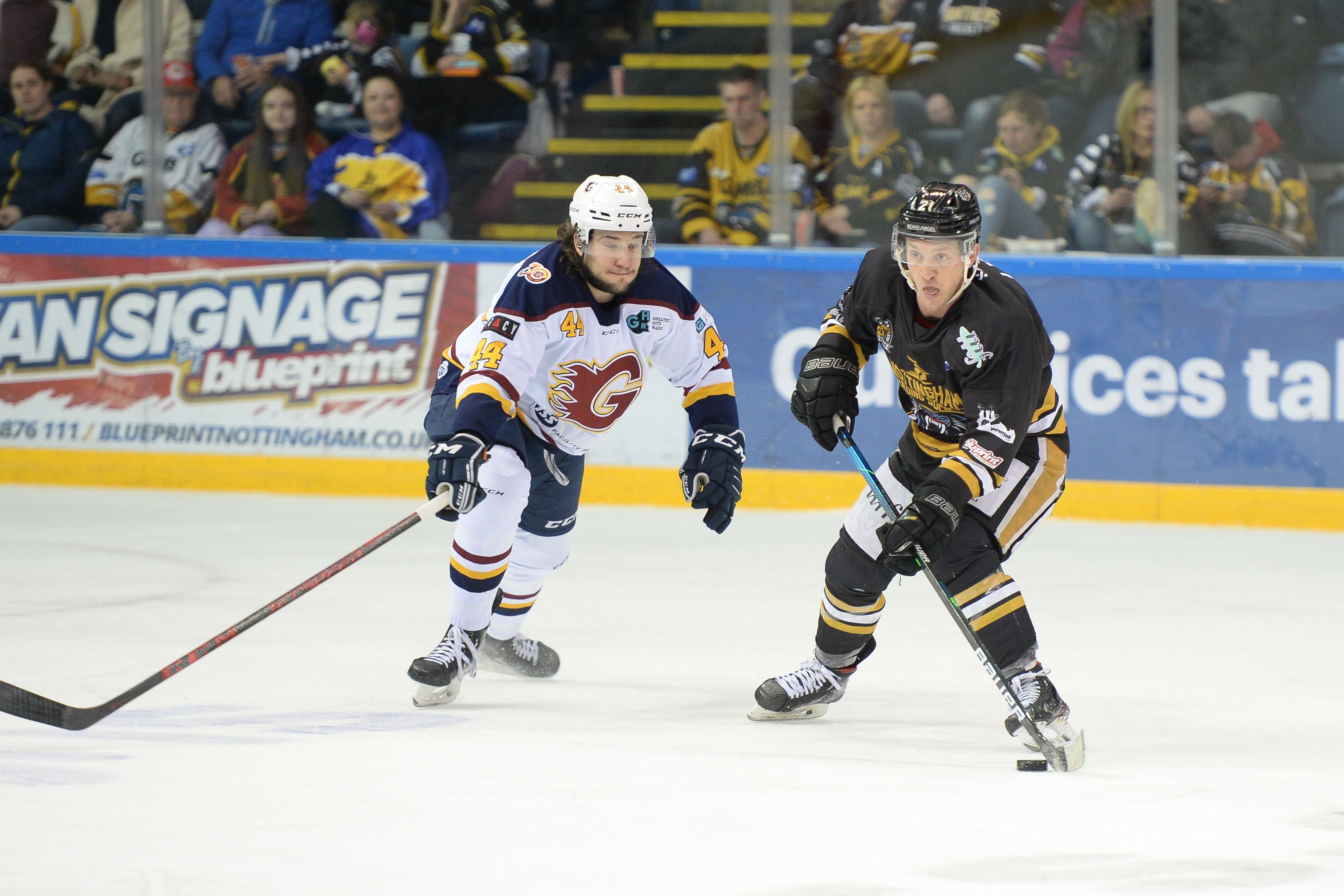 As it stands on Saturday night The Nottingham Panthers would take on the Guildford Flames in the Premier Sports Elite League Playoff Quarter-Finals.
With Nottingham locked into fourth place that fixture will be confirmed if Guildford pick up any kind of win against the Manchester Storm inside the Spectrum on Sunday night which will secure them fifth spot.
However, a loss of any kind for Guildford would open the door for either of Glasgow or Dundee to climb up to fifth place, as both own more regulation wins than the Flames thus taking the tie-breaker, and book themselves a date with the Panthers next weekend.
Should all three of Guildford, Glagow or Dundee lose then that would give Coventry the opportunity to jump from eighth to fifth should they defeat the Stars inside the SkyDome.
You'll be kept up-to-date with all of the scores from around the league on the Jumbotron throughout the game, so you won't have to take your eyes off of the action on the ice, tomorrow night where The Nottingham Panthers will be taking on the Cardiff Devils in the last regular season match for both teams ahead of the Playoffs getting underway.
Secure your seats for the home leg of our Playoff Quarter-Final on Sunday April 24th, face-off 4.00pm, right here.