220417 | Flames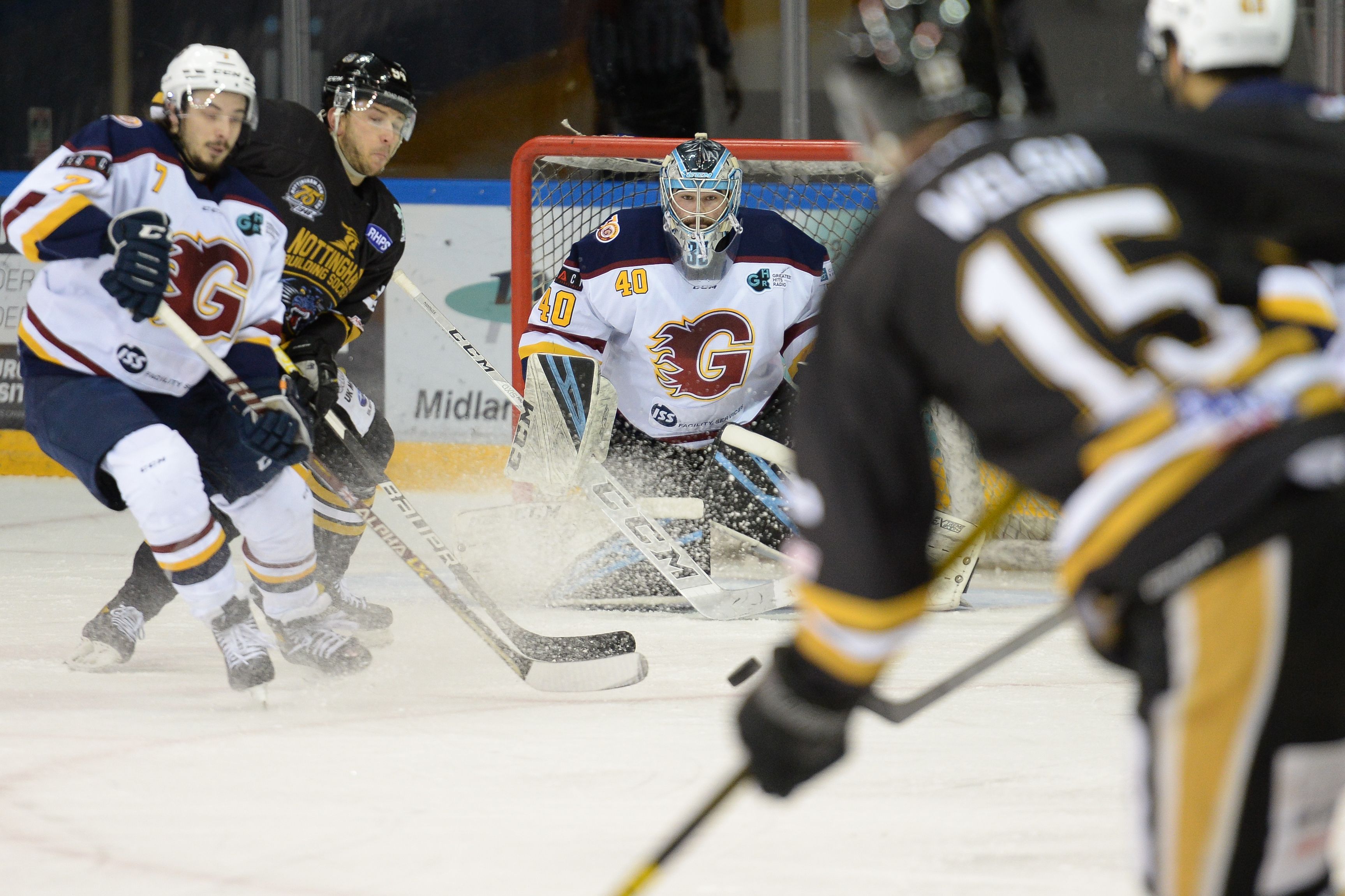 The Nottingham Panthers will take on the Guildford Flames next weekend in their Premier Sports Elite League Quarter-Final match-up.
Nottingham secured fourth place with Wednesday's 9-1 win over Coventry and a four-point weekend for the Flames locked them into fifth & that means that the two sides will collide for a place in the Playoff Finals Weekend.
The Panthers bring a 4-1-1 record in the regular season against the Flames into the Playoff Quarter-Final against the Flames, who they also ousted from the Challenge Cup in the same aggregate score format earlier this season.
You can secure your seats for the home leg of the Quarter-Final, which will take place on Sunday April 24th at 4.00pm, right here.