220513 | Pre-Season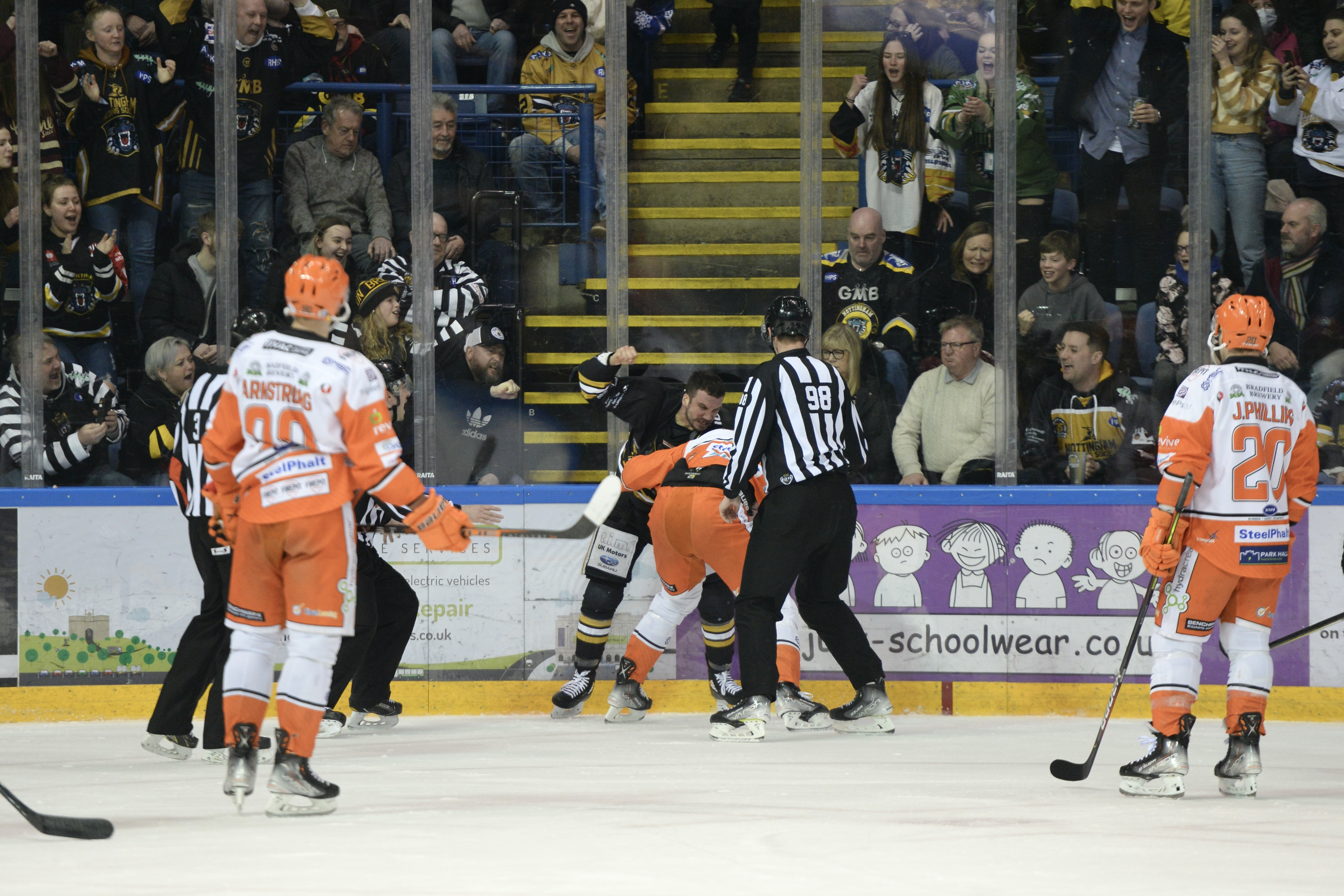 The Nottingham Panthers & Sheffield Steelers will be renewing hostilities to face-off the 2022/23 pre-season.
Across the weekend of August 27th & 28th the arch-rivals will meet in back-to-back action & there's sure to be no love lost with both teams wanting to draw their respective lines in the sand before a puck drops with Premier Sports Elite League points on the line.
The game will also see the return of Saturday night hockey to Nottingham as the Motorpoint Arena will host the game on August 27th, face-off 7.00pm, in which a new look Panthers will hit the ice for the first time with the intention of making an impression on their first outing.
CEO Omar Pacha said: "Pre-season will be here before we know it and this will be a great test for our team, both sides will be wanting to set the tone early & it's going to be a real treat for the fans.
"I've seen the Panthers vs Steelers rivalry from afar & I can't wait to experience it now I have a horse in the race, I know our team are going to want to make a statement in this game & see as many of you in the stands as possible.
"The countdown to the 2022/23 season starts now!"
Pre-Season Fixtures:
Panthers vs Steelers – Saturday August 27th – Motorpoint Arena Nottingham - 7.00pm
Panthers @ Steelers – Sunday August 28th – Utilita Arena, Sheffield - 4.00pm
Ticket information for both fixtures will be released in due course.