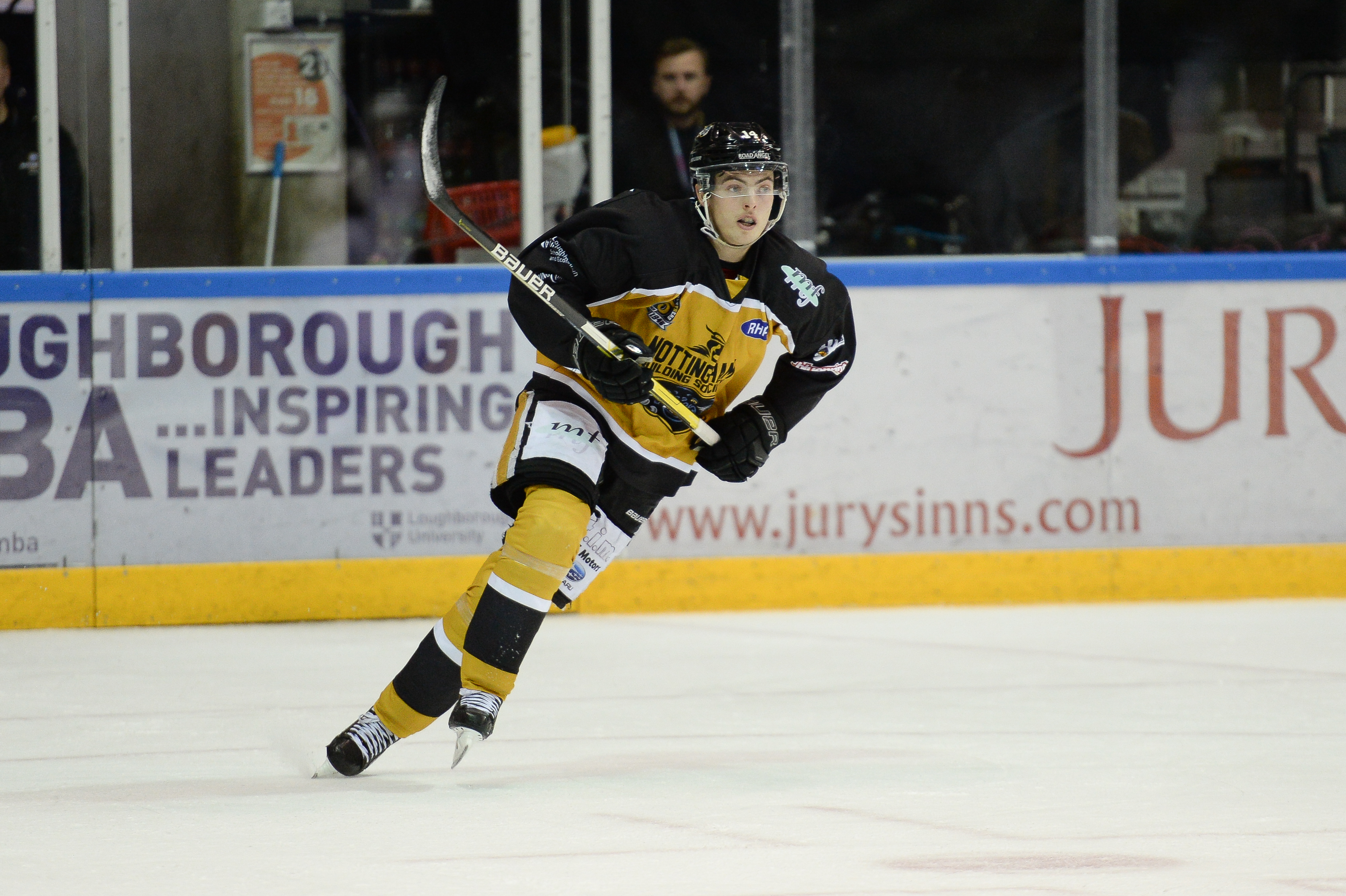 The Nottingham Panthers can today confirm the signing of forwards Jordan Kelsall and Jack Hopkins alongside defenceman Archie Hazeldine (two-way) for the 2022/23 Premier Sports Elite League season.
Kelsall, 22, re-joins the team for his third straight campaign (2019/20, 2021 Elite Series & 2021/22) after making his professional debut in the 2017/18 season and spending the 2018/19 campaign on loan at the Dundee Stars under new Panthers' CEO Omar Pacha.
Following an impressive outing in the behind-closed-doors Elite Series, Jordan saw his role increase in 2021/22. The Nottingham born forward became a regular on the penalty kill whilst receiving more minutes five-on-five and endearing himself to the Panthers' fans with his high work rate.
Hopkins, 18, debuted for the Panthers in 2021/22 and impressed every time he took to the ice for his hometown team.
Jack initially signed with the intention of gaining experience by training with the team but a series of injuries led to him playing more games/minutes than intended and he grabbed his opportunity with both hands. Recording his first professional point in February and scoring his first professional goal in April, Head Coach Gary Graham is excited to be working with the forward, considered one of the most exciting prospects in the British game. Hopkins stood out last season whilst on national team duty with Team GB, achieving eight points in five games with the U18's and seven points in five games with the U20's.
Hazeldine, 18, is another product of the Nottingham junior system and joins on a two-way contract for the 2022/23 season.
Archie spent last season in the NIHL with the Leeds Knights, recording 25 points in 46 regular season games. He also gained some Elite League experience when he iced for the Manchester Storm against the Panthers in the Challenge Cup, recording his first professional point during the game.
Jordan Kelsall, Jack Hopkins and Archie Hazeldine join Matthew Myers as part of The Nottingham Panthers British contingent for the 2022/23 season.
DON'T FORGET: New season ticket applications for the 2022/23 Premier Sports Elite League campaign are now being accepted and you can spread the cost over six months with our direct debit plan, find out more information right here, right now.