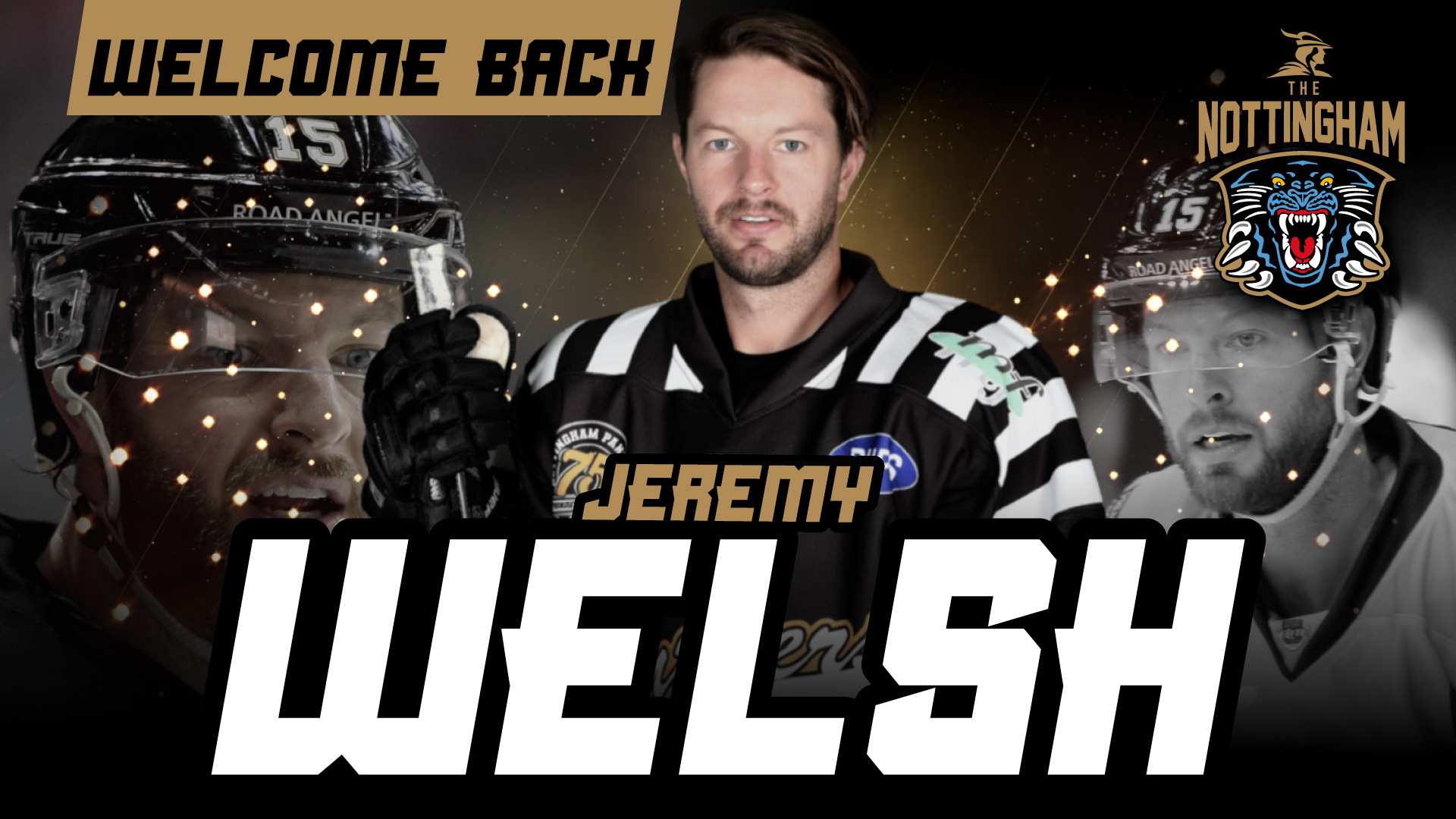 The Nottingham Panthers can today confirm that Jeremy Welsh will return to the organisation for the 2022/23 Premier Sports Elite League season.
Jeremy was the team's joint highest points scorer in 2021/22, recording 68 points in 66 games across all competitions, and will be looking to build on that impressive debut campaign under new Panthers' Head Coach Gary Graham.
The forward wore an "A" on his jersey in the latter half of last season and will once again bring his wealth of invaluable experience, gained from playing in some of the best leagues in the world (such as the NHL, AHL & DEL), to the Nottingham locker room.
Jeremy will once again combine his time playing for the Panthers with studying at the Loughborough University School of Business & Economics. He joins Matthew Myers, Luke Ferrara, Jordan Kelsall, Jack Hopkins & Archie Hazeldine on The Nottingham Panthers' 2022/23 roster.
Head Coach Gary Graham told panthers.co.uk: "Jeremy is a high end skilled guy & I couldn't be happier to have him back for the new season.
"I've watched a lot of tape of him from last year & he can do things that nobody else can do, you can see why he's played in the leagues that he has.
"He's a key piece of our puzzle & an exciting first addition on the import front for 2022/23."
DON'T FORGET: The deadline for existing Season Ticket holders from 2021/22 to renew their seats has been extended to June 7th, any seats un-renewed after that date will be released to general sale as new applications are now being accepted. To make sure you don't lose your favourite spot, or to sign up for your first ever Season Ticket, click here.