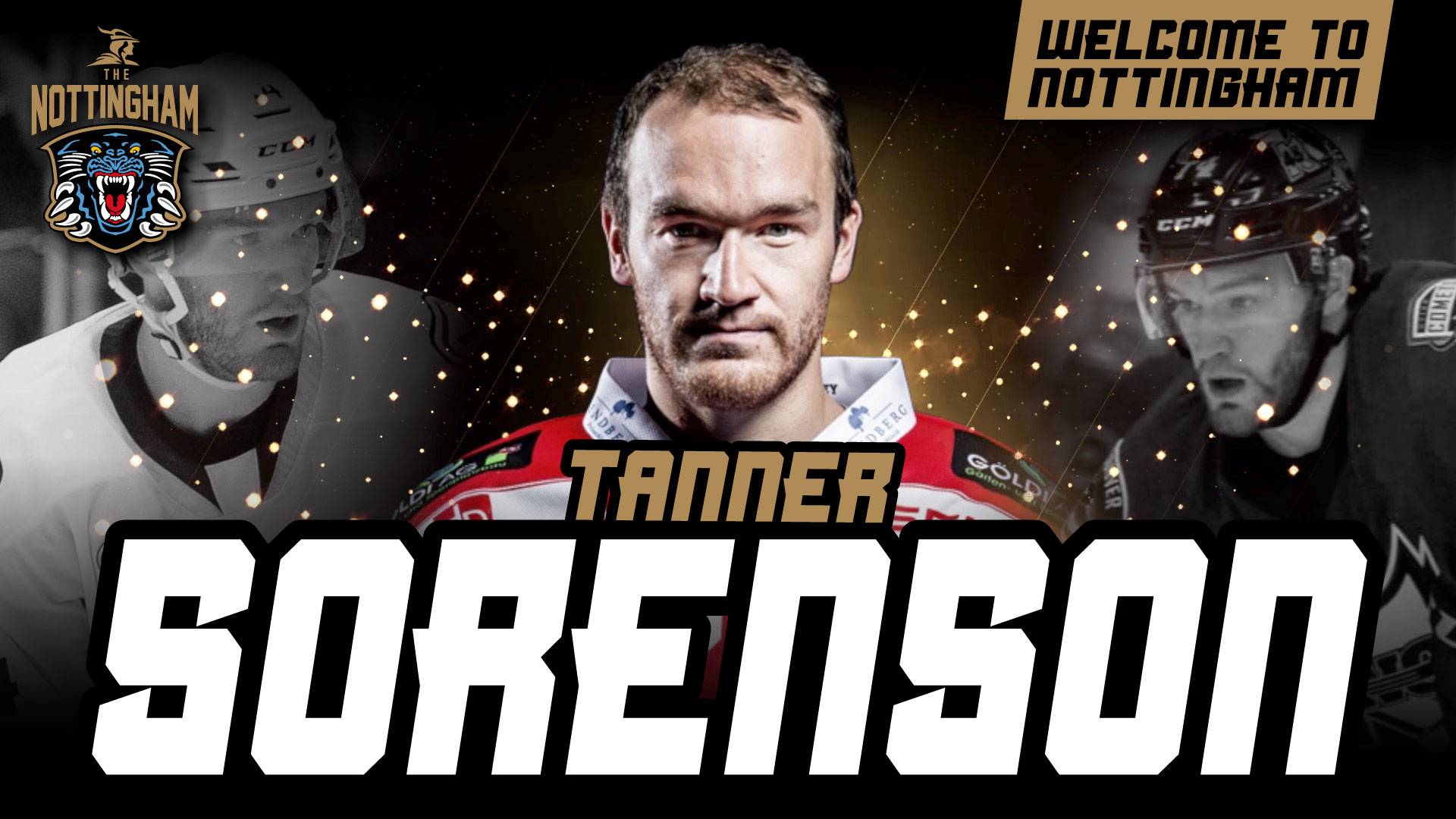 The Nottingham Panthers can today confirm the signing of forward Tanner Sorenson for the 2022/23 Premier Sports Elite League season.
Tanner joins the Panthers from ECHL side Kalamazoo Wings who he played over 300 games for across five total campaigns (2015/16, 2016/17, 2018/19, 2019/20 & 2021/22) recording 228 points during that time.
The dynamic forward has also iced in 12 AHL games and has previous experience in Europe having played in 53 games in Kazakhstan (VHL) and Switzerland (SL), adding 36 points to his resume in 56 games on the continent. Before turning pro he spent four seasons at Michigan State University (NCAA) from 2011 'til 2015.
Tanner, who can play across the forward positions, is Head Coach Gary Graham's first new non-homegrown addition to the team.
Gary spoke to panthers.co.uk about his latest recruit: "Tanner has been a consistent player for years, I have personally seen what he's capable of often from his time in Kalamazoo.
"It's also important to note his time in the VHL where he also produced consistently, and that is not an easy thing to do in that league.
"Tanner plays an honest game & is reliable in every situation, he's also a loyal guy too having spent most of his career in Kalamazoo trying to lead that team in what is a very tough division.
"I look forward to seeing him in a Panthers' jersey come August."
Tanner spoke to PanthersTV, with Jeremias Chimney Systems, earlier today: "For me I'm getting to that point in my career where I want to win something & you hear that in Gary's voice when I speak to him, he's coming to Nottingham with one goal & that's to win.
"We're all going to have the same goal & the same mindset, we've just got to perform.
"I can't wait to get over to Nottingham, I'm super excited."
Tanner Sorenson joins J.C. Brassard, Jeremy Welsh, Luke Ferrara, Matthew Myers, Jordan Kelsall, Jack Hopkins & Archie Hazeldine on The Nottingham Panthers' roster for the 2022/23 Premier Sports Elite League season.
DON'T FORGET: The deadline to apply for Season Tickets for the 2022/23 campaign is fast approaching, you've got until the end of June to lock in your seat at the Motorpoint Arena Nottingham and you can do that by clicking here.