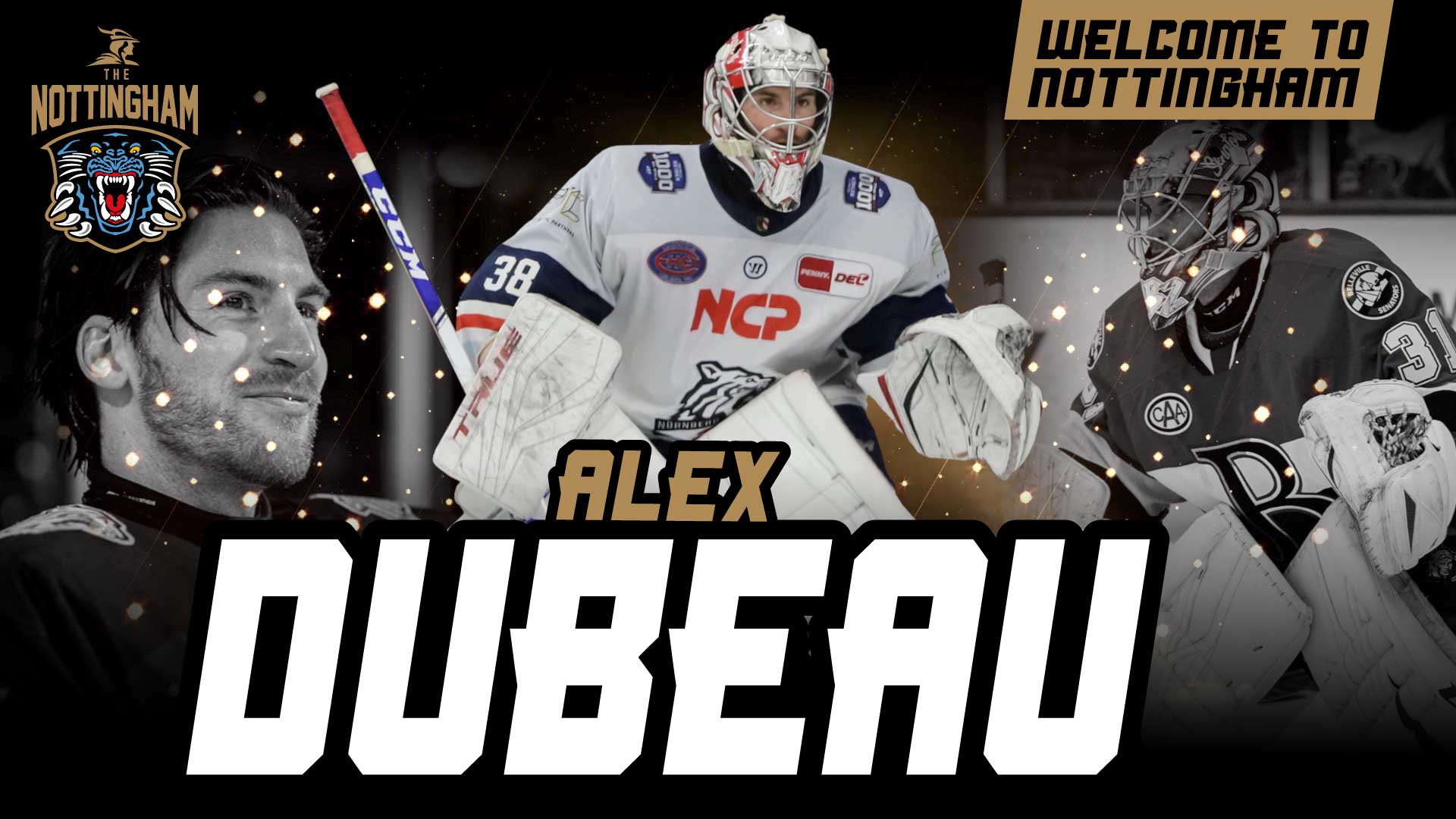 The Nottingham Panthers can today confirm the signing of netminder Alex Dubeau for the 2022/23 Premier Sports Elite League season.
Alex joins the Panthers from DEL side Nürnberg Ice Tigers with whom he spent the majority of the 2021/22 campaign, signing for the German outfit in November of 2021 before being extended for the remainder of that season in February.
The 27-year-old has also iced in the AHL & ECHL as a professional after spending five seasons in the QMJHL (Shawinigan Cataractes & Moncton Wildcats) & four at the University of New Brunswick, who play out of the highly rated Canadian USports league.
During his time in the QMJHL Alex was a key member of the Shawinigan team that lifted the Memorial Cup in 2011/12, backstopping the team to a 28-12-5 record whilst he was between the pipes en route to winning the championship.
Whilst at the University of New Brunswick (2015 'til 2019) Alex added to his trophy cabinet on three more occasions, winning the USports (AUS) Championship on two occasions (2017/18 & 2018/19) & the USports University Cup Championship (2016/17).
Head Coach Gary Graham spoke to panthers.co.uk about his latest signing: "Alex is a serious competitor that's very focussed on where he is heading, and how he can help our club.
"He comes to work hard each & every day & we are thrilled to have him as part of the team in 2022/23.
"Alex has been a key part in championship winning teams previously and knows the type of culture we want to try & create here in Nottingham."
Alex, speaking to PanthersTV, outlined his goals for the upcoming campaign: "I want to win, honestly all summer long my main goal is to be in the best shape possible to be ready to start the season.
"I want to win as many games as possible, I'm really confident Gary is going to put a good team in front of us.
"My main goal is to win a lot of games next year, and to play a lot. Hopefully we'll have a lot of success."
Alex Dubeau joins Tanner Sorenson, J.C. Brassard, Jeremy Welsh, Luke Ferrara, Matthew Myers, Jordan Kelsall, Jack Hopkins & Archie Hazeldine on The Nottingham Panthers' roster for the 2022/23 Premier Sports Elite League season.
DON'T FORGET: The deadline to apply for Season Tickets for the 2022/23 campaign is fast approaching, you've got until the end of June to lock in your seat at the Motorpoint Arena Nottingham and you can do that by clicking here.