Aladdin Cup Saturday at 7pm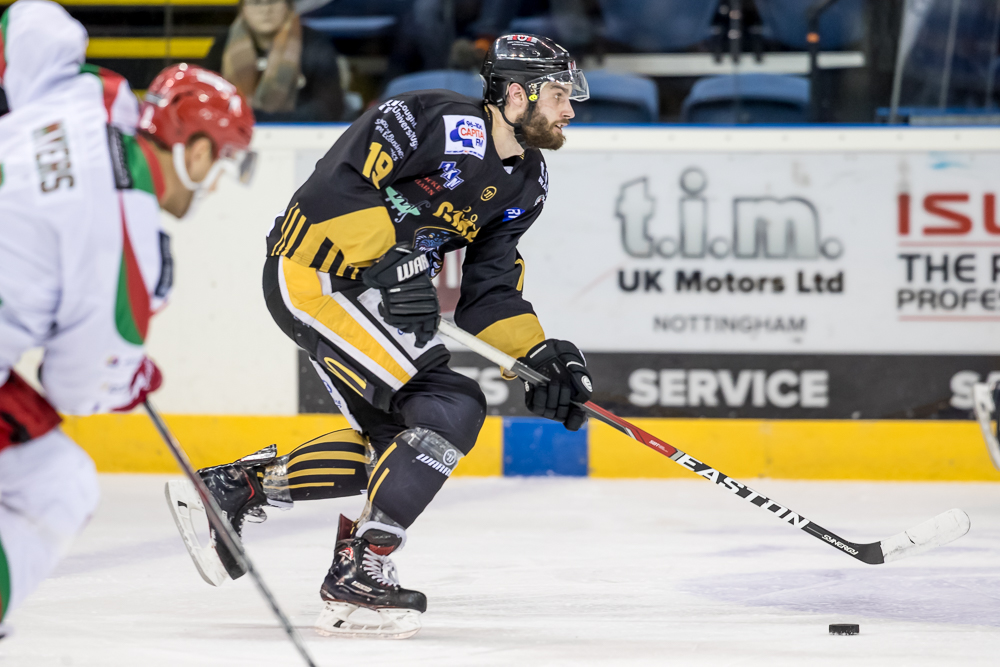 Skilled forward Justin Kovacs is scheduled to fly in and join his team mates in time for training on Friday and will be in the line-up when the Cardiff Devils come to town for the Aladdin Cup clash at the arena on Saturday at 7pm.
Good seats are still available for the first game in a hectic training camp schedule for the Panthers. There are also four games coming up in the Europe Comes to Nottingham series sponsored by Internet Motor Parts which sees Panthers in home ice action against teams from Germany, Norway and Hungary.
Kovacs arrival will make it nine new faces for the fans to watch in the black and gold as the new look Panthers get ready for what promises to be a highly competitive season in the Elite League which starts on September first with Challenge Cup action against arch-rivals Sheffield (tickets now on sale).
We're still awaiting clearance on relatively late signings Jaynen Rissling and Kevin Henderson who are waiting by their letter boxes after their visas were approved but bank holidays have delayed the delivery of the paperwork.
A club spokeswoman said : "Justin was the first signing of new coach Rich Chernomaz and it feels like there has been one headache after another getting his paperwork over the line. Hours of work and chasing have finally paid off and he's ready to fly. The other two may not get here for Saturday but they won't be far behind if their's doesn't arrive in time."
Coach Chernomaz told Panthers' Radio with Xynomix there's still enough in the locker to put his style of hockey to work on Saturday. He's been impressed with training so far this week and gave another exclusive update to us today.
Hear him now, just click on the link below.
Audio