Big Saturday crowd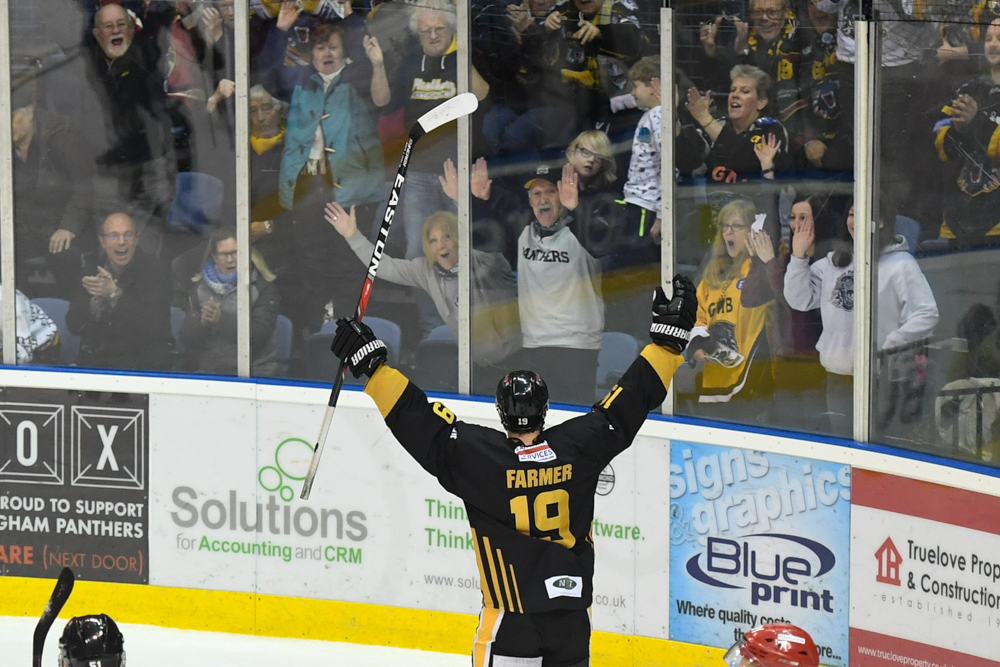 With less than five hundred seats available in the bowl for Saturday, we've snagged one of the away blocks to help cope with demand.
Blocks One and Two are usually designated for away fans, but Saturday's home game against Belfast is proving so popular that we've re-allocated Block One as a home section.
This morning the box office reported around five hundred available seats in the home sections and counting.
We'd already released the so-called sight-line seats and Block 19 for sale.
We're guessing the crowd will top the six thousand mark by the time face-off comes round on Saturday just after seven o'clock.
We think fans will probably be able to pay on the door BUT as ever we'd advise against risking disappointment.
To buy now call 0843 373 3000, visit the box office or click BUY NOW at the top of the page and get your tickets!
SEE YOU THERE!