Biggest shirt raffle yet!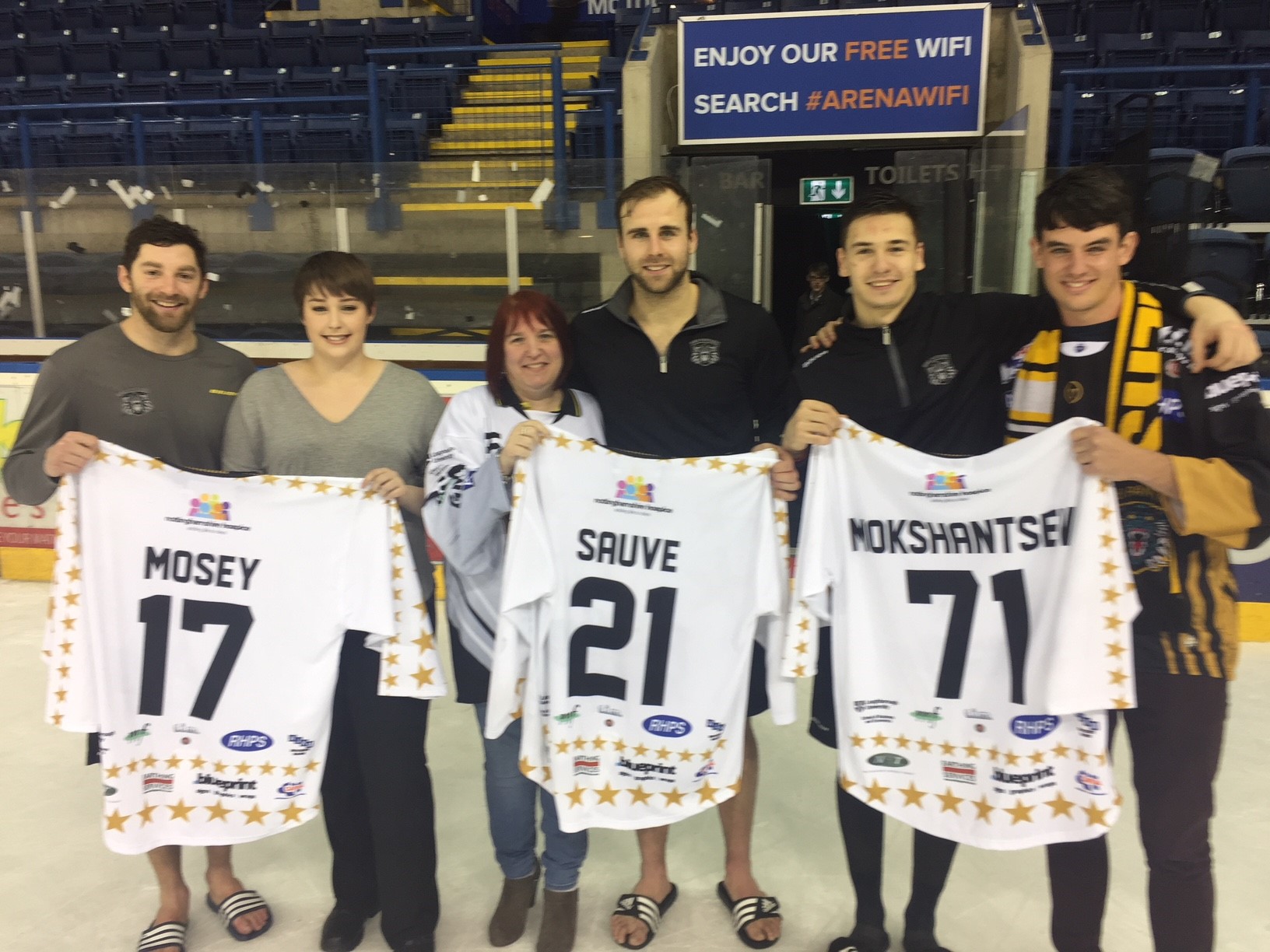 There were three winners and three stories to tell after the biggest shirt off his back raffle yet. There were three shirts up for grabs.
Lucy Roberts scooped Evan Mosey's shirt. Lucy, a long standing Panthers' fan also works at the arena. Congratulations to her!
Jane Styles from Derby has around ten shirts in her collection (some one hundred or more behind dad John's shirt collection), but added to it with Yann Sauve's gameworn shirt from the 4-3 victory.
And Paul Otter has just got back from a six month tour of duty in Bahrain with the Navy.
The underwater bomb disposal expert will go back on duty to the Baltics early in 2018 with a prized possession in the shape of Alex Mokshantsev's shirt.
Paul has been a fan since he was a youngster and has never won before!
Congratulations to all our winners!
The next draw will be at Wednesday's Challenge Cup second leg against Milton Keynes.
Lightning hold a just one goal advantage from the first leg.
Good seats still available!