Billingsley: Losing to Sheffield hurt us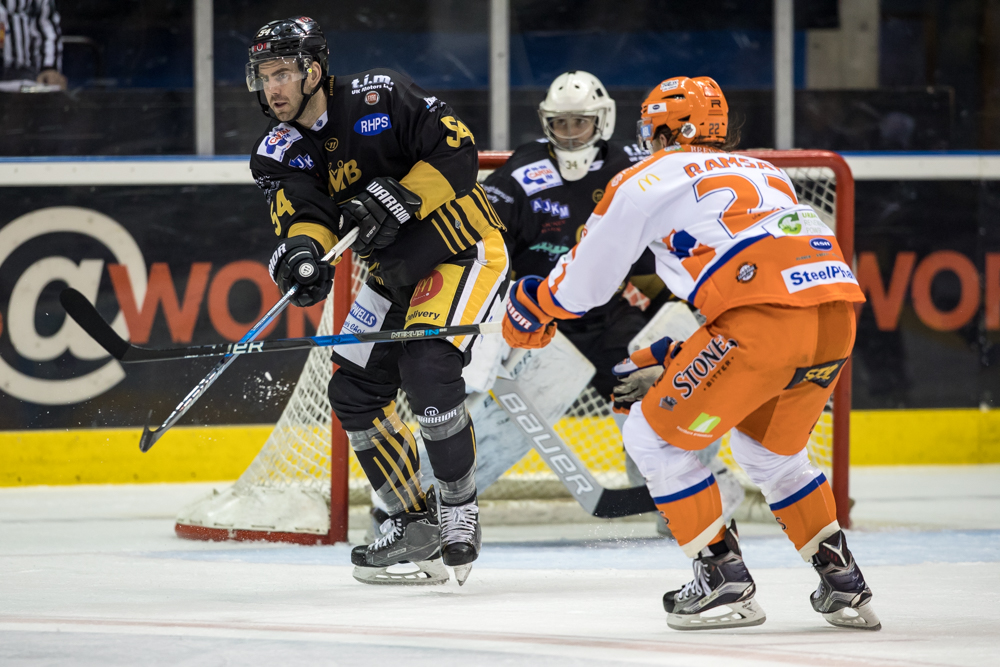 Tim Billingsley took to Panthers TV with the GMB to discuss the weekend's action, as the players turn their attention to the battle for better seeding.
After the 12-1 win over Edinburgh guaranteed a trip to the post-season, the Panthers could finish anywhere from seventh to second courtesy of a very tight top of the table.
About playoff hockey, Tim said 'I always love playoff time, the weather gets better & the hockey's a lot more fun.'
However, there's a lot of action to be had before then, including the Panthers final chance to earn some points against the Steelers this Saturday.
The locker room has struggled through the losses against Sheffield, saying 'losing to Sheffield last week hurt us' as well as the Panthers Nation.
However, there's a lot to be learned in a loss and Tim is hoping that will spur the boys into a win on Saturday.
He said 'it's never fun to lose but we try to use it as a positive here and move forwards.'
Listen to full interview, just click on the link below!
Videos