Bolduc on Panthers TV - 02/11/18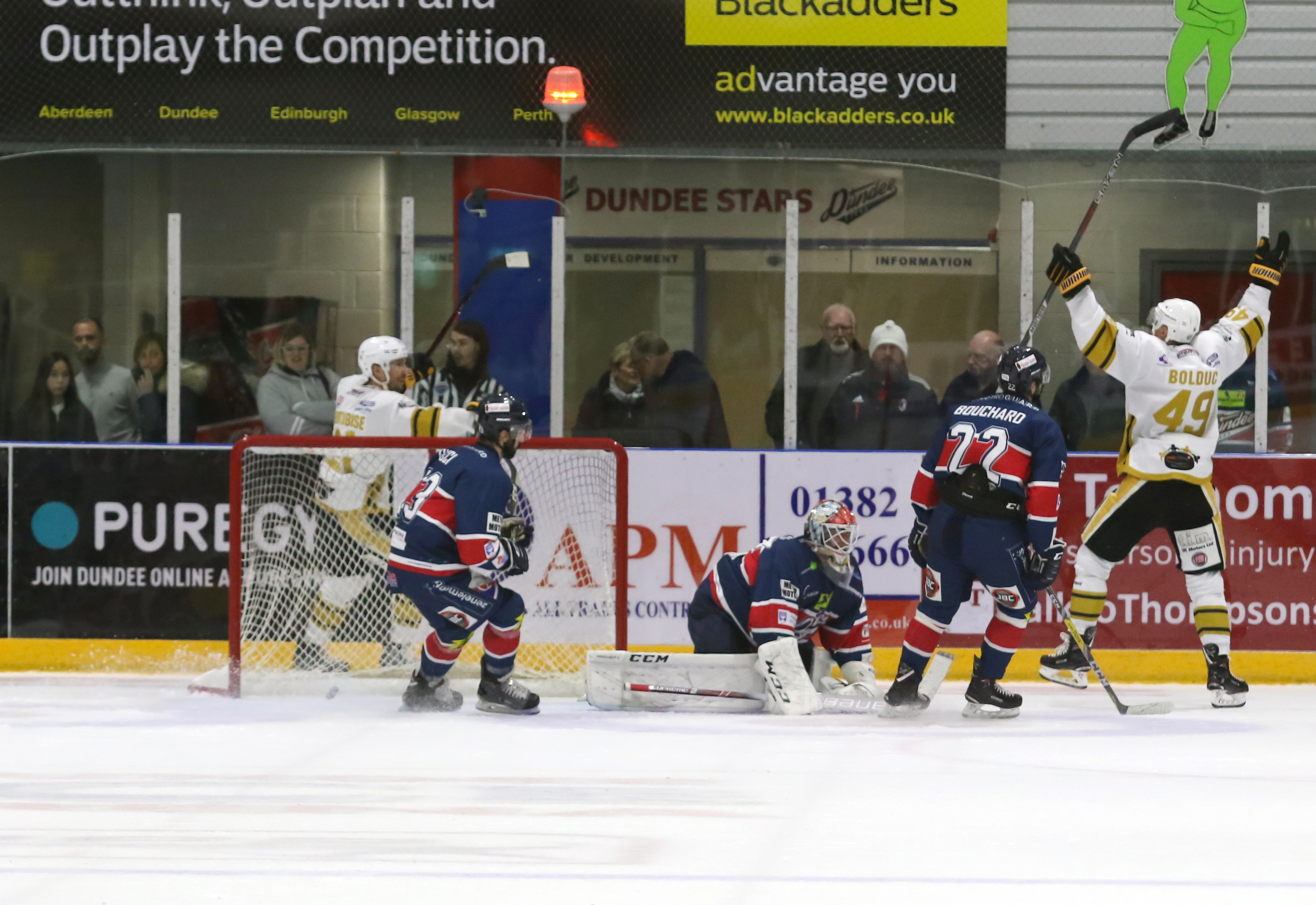 Arriving just in time to take part in the Scottish three-in-three, Alex Bolduc made an immediate impact on the scoresheet, bagging himself three points, including the OT winner in Dundee on the Sunday night.
It had been the ideal start for the Montreal native and he was excited to keep up the momentum and the unsurprisingly succesful relationship with Mark Hurtubise.
However, that was temporarily derailed with an injury in training, which suddenly forced him out of action against the Steelers and Giants.
With a top line in mind featuring the new signing, coach was forced to re-evaluate his plans and mix his lines up as the Panthers were taken to overtime both nights of the past weekend, losing out on both.
However, as Alex says in his interview on Panthers TV with the GMB, it was a precautionary measure to ensure the forward was fit to go for the longer term.
That precaution was already looking highly succesful early in the week as the forward was deemed good to go for the weekend, and we spoke to him as he was leaving the locker room from this morning's pre-game skate.
Check out that full interview right now, on Panthers TV with the GMB.
The returning Bolduc will be presenting a lucky fan his jersey at the end of tonight's game, with his top up for grabs in the Shirt off his back raffle!
You have to buy a ticket to be in with a chance of winning, and you have to be at the rink to buy a ticket, so come on down to the Motorpoint Arena for 7:30 tonight, as the Panthers look for the regulation win necessary to top their Challenge Cup group!