Bussieres set to return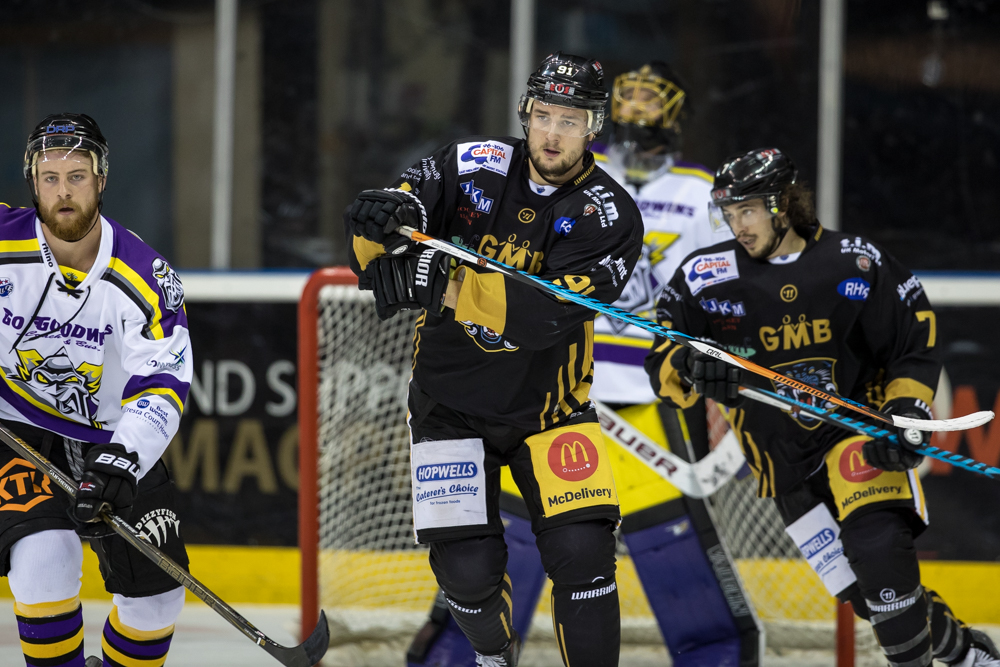 The last regular home league game of the season sees the GMB Panthers take to the ice at the Motorpoint Arena on the back of a three-point-road-weekend.
Panthers beat arch-rivals Sheffield in Yorkshire on Saturday and then took a point from high-flying Manchester in Lancashire on Sunday.
With the play-offs looming, the camp is hoping it's the signal of a return to form at the right time.
Tuesday's game will also see forward David Clarke playing in his last home regular season game after a fourteen year association with the black and gold.
His shirt will be up for grabs in the shirt off his back raffle at the game against Fife.
Panthers were without injured forwards Raphael Bussieres and Robert Farmer at the weekend.
Farmer is expecting to play at least some part in the three games in three nights weekend away in Scotland at the end of the week.
Bussieres has been skating and his recovery is almost complete. It is anticipated that he will ice against Fife tomorrow night.
Tickets for the game are on sale and you will be able to pay on the door, but the bowl is well over two-thirds accounted for so another great home match atmosphere is guaranteed.
Whatever the weather outside, there's always a warm welcome with the GMB Panthers, especially when they're hunting for revenge against a team that has beaten Panthers three times out of three so far this season – once in regulation, once in overtime and once in a shoot-out.
Tuesday at 7.30pm. Warm yourselves up with the Panthers.
SEE YOU THERE!