Calendar sales at profit sharing levels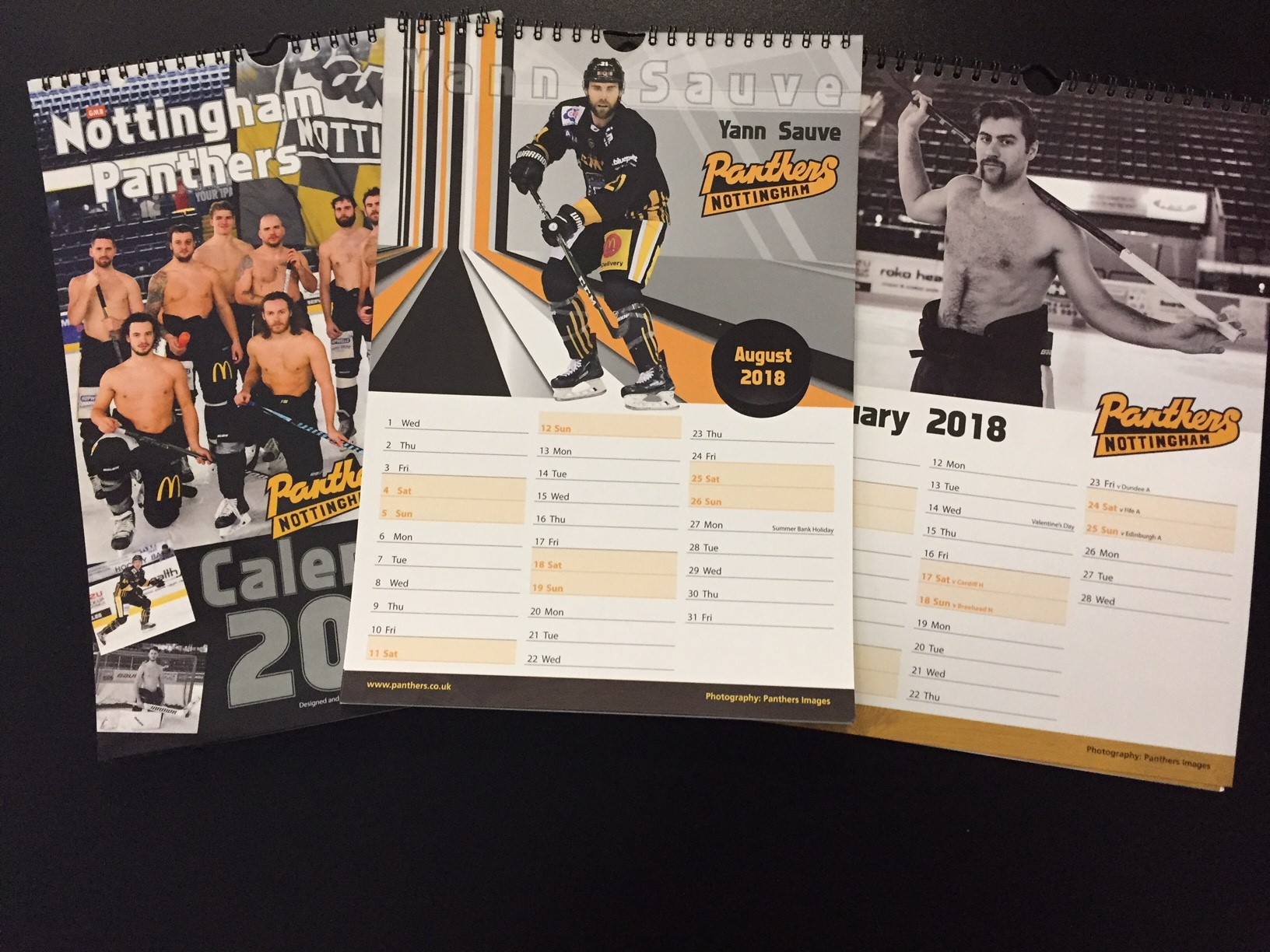 The new Panthers beefcake/action calendar will be on sale again at the Cardiff game on Saturday and we're pleased to report it is already at profit sharing levels, so every calendar sale is now raising every penny of the £10 cover price for The Nottinghamshire Hospice.
The last of the stock will be on sale at the home game against Cardiff on Saturday from the kiosk, just inside the concourse on the left from the foyer.
'Just Champion', the new GMB Panthers yearbook with the exclusive insights from the European adventure in the Champions Hockey League, will be on sale (£12) from the same spot as will the Christmas charity shirts.
There are only around 15 replica shirts featuring the gold stars on white background design left to sell.
And that means, the manufacturing costs of the replicas and the game jerseys, which will be worn at the Christmas and New Year games, have also already been covered and we're into profit donation levels on the shirt front as well.
The game-worn shirts will then be auctioned off in February after the home game against Dundee, with every penny raised also going to The Nottinghamshire Hospice.