Charity jersey auction ends at £150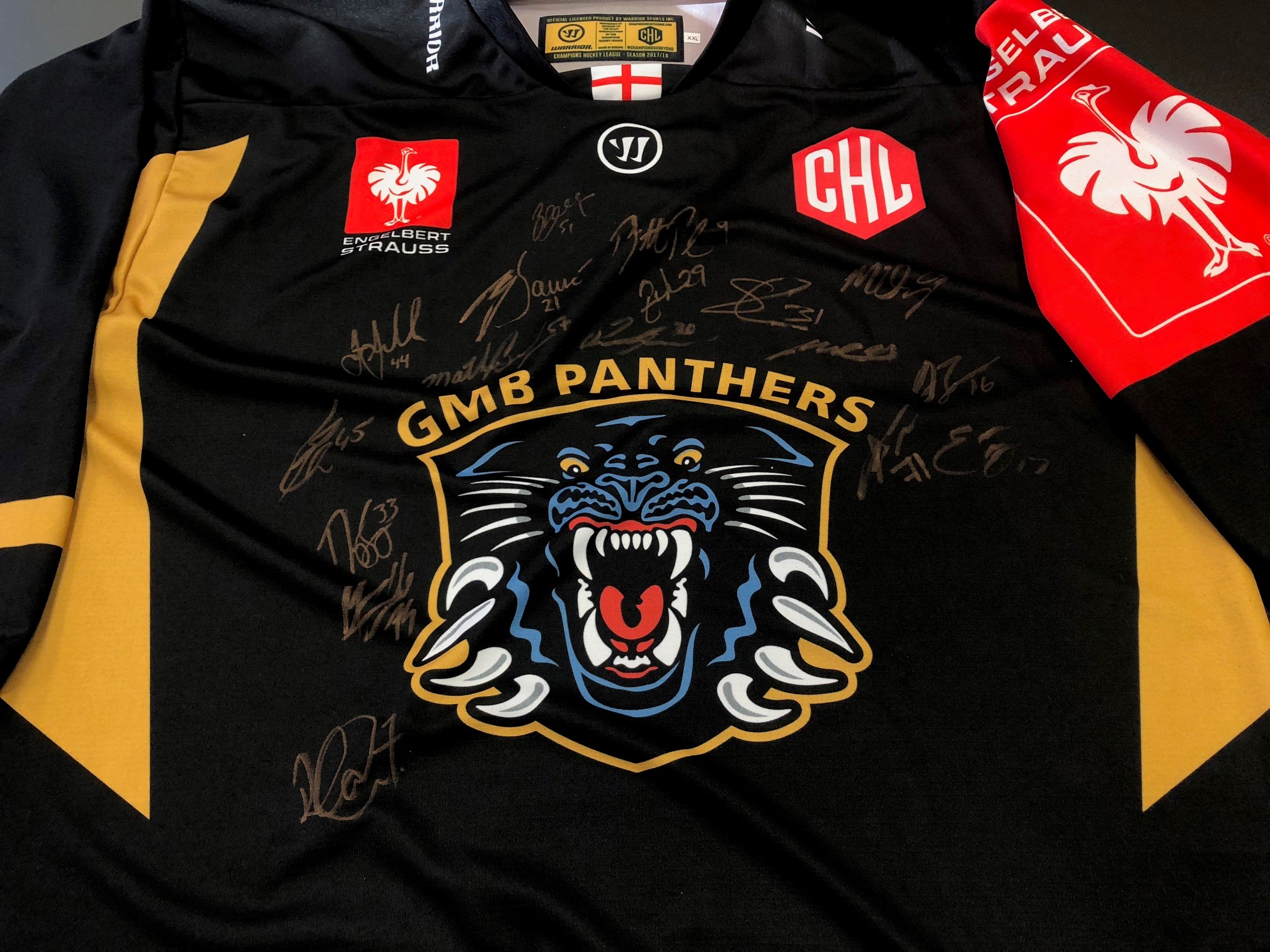 The charity auction for a signed CHL jersey from last season came to an end this afternoon.
This jersey, pictured above, was donated by long-standing Panthers supporter Tony Sherwood, who was presented it last season.
Bids were climbing but Jake Land came out on top, with a very generous bid of £150!
All that money will now go towards Autism East Midlands, the Nottingham Panthers official charity for the 18-19 season.
This is just the start of the holiday drive to give as much as we can to another great cause, with charity calendars, Christmas jerseys and much more to come.
Our thanks go to Jake and Tony and everyone who took part in the auction for raising such a great sum!