CHERNOMAZ ON PANTHERS RADIO - 19/09/18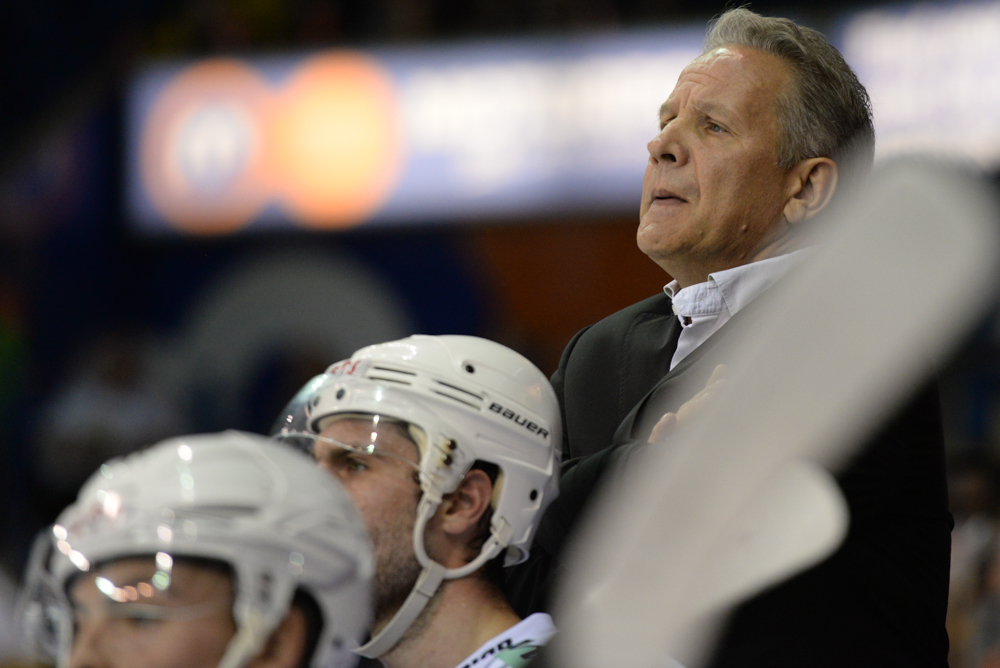 As the Panthers came off the ice with a resounding 6-3 win over the Belfast Giants, Rich Chernomaz took the time to tell Panthers Radio with Xynomix that he was very happy with the performance.
After a tight first period with the sides trading dominant spells, Rich said "the second period was quite obviously the difference. We really did a good job moving pucks and getting them in behind their defense."
He highlighted the contribution of the Panthers hottest line, that of Mark Hurtubise, Alex Guptill and Justin Kovacs.
As the Giants were threatening a comeback in the third period, the Panthers extinguished those hopes when "we made it 6-2 on a great play by Hurtubise's line."
Rich felt it was a complete performance by the Panthers, saying "All in all I was very pleased with both how hard the forwards and defenseman competed tonight. And once again, Garnett was solid in the nets, especially the first two periods."
Listen to the full interview now, just click on the link to the right.