CHL special yearbook- calendar launch soon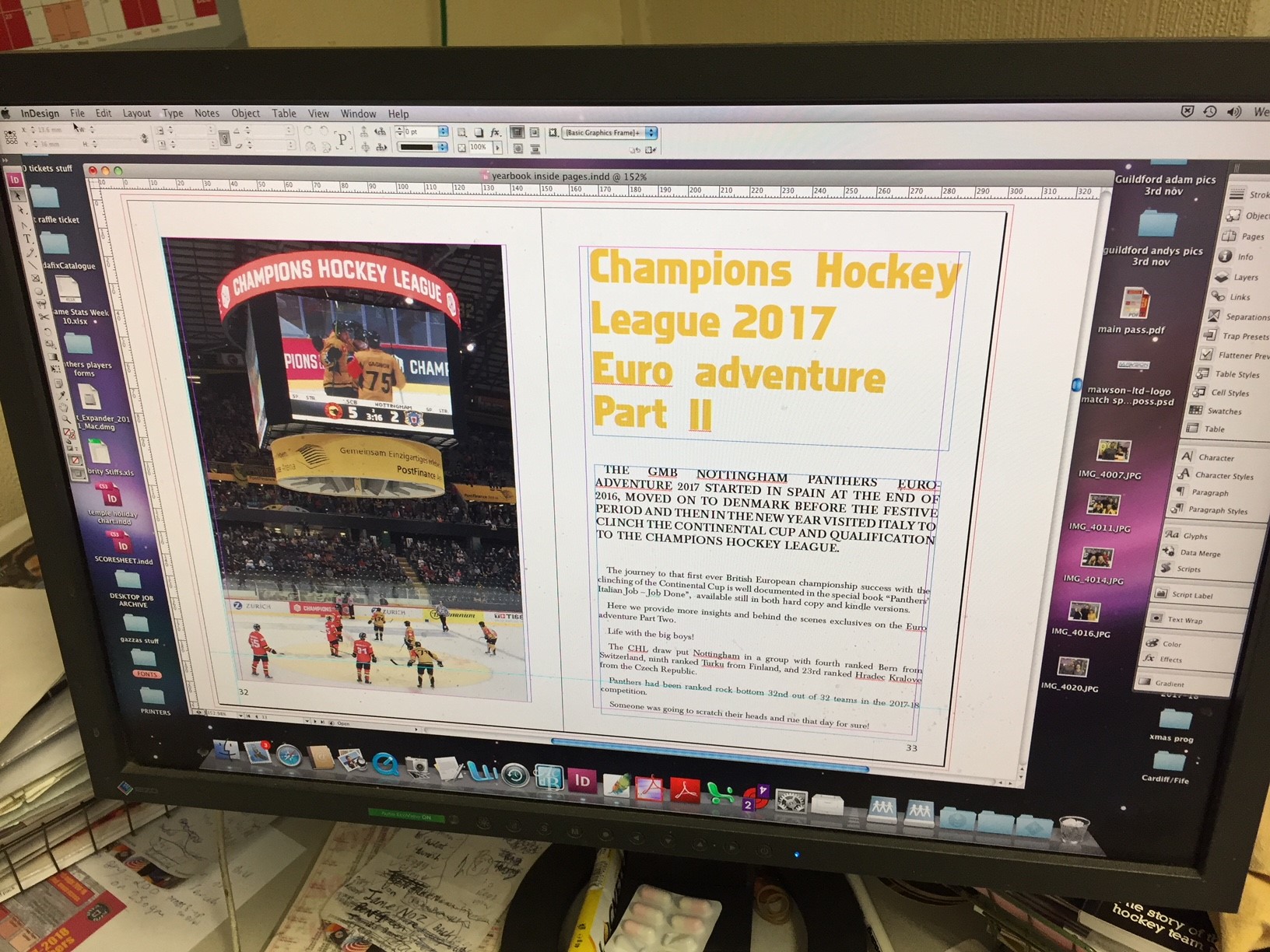 November 26th has been earmarked for the launch of this year's Panthers' Yearbook and calendar.
All the profit from the calendar sales this year will be going to charity and will be added to the fund-raising pot for the Nottinghamshire Hospice.
Special Christmas jerseys will be out soon too, also with all the profit going to the hospice.
Meanwhile, the last pages of the new yearbook are now being put to bed.
There's a huge, exclusive special feature on the Champions Hockey League adventure and the book itself has been titled JUST CHAMPION, to mark Panthers' record breaking exploits on the European stage.
It's full of behind the scenes stories you won't get anywhere else.
We're going to stick to the sales pattern of previous seasons.
The calendars, featuring action shots on one side and beefcake shots on the other, will be priced at £10 each.
The beefcake shoot is scheduled for later this week after practice on Friday and for the first time will be taking place on the ice at the Motorpoint Arena.
Panthers Images say they have some great plans for the shoot and you will be able to see the result of their efforts soon.
The book will be priced at £12 each BUT, if you buy both together on launch day, you will be able to snag the best stocking fillers in town for just £20 the pair.
The launch will take place after the home game against Fife on Sunday November 26th.