Christmas Dinner with the Panthers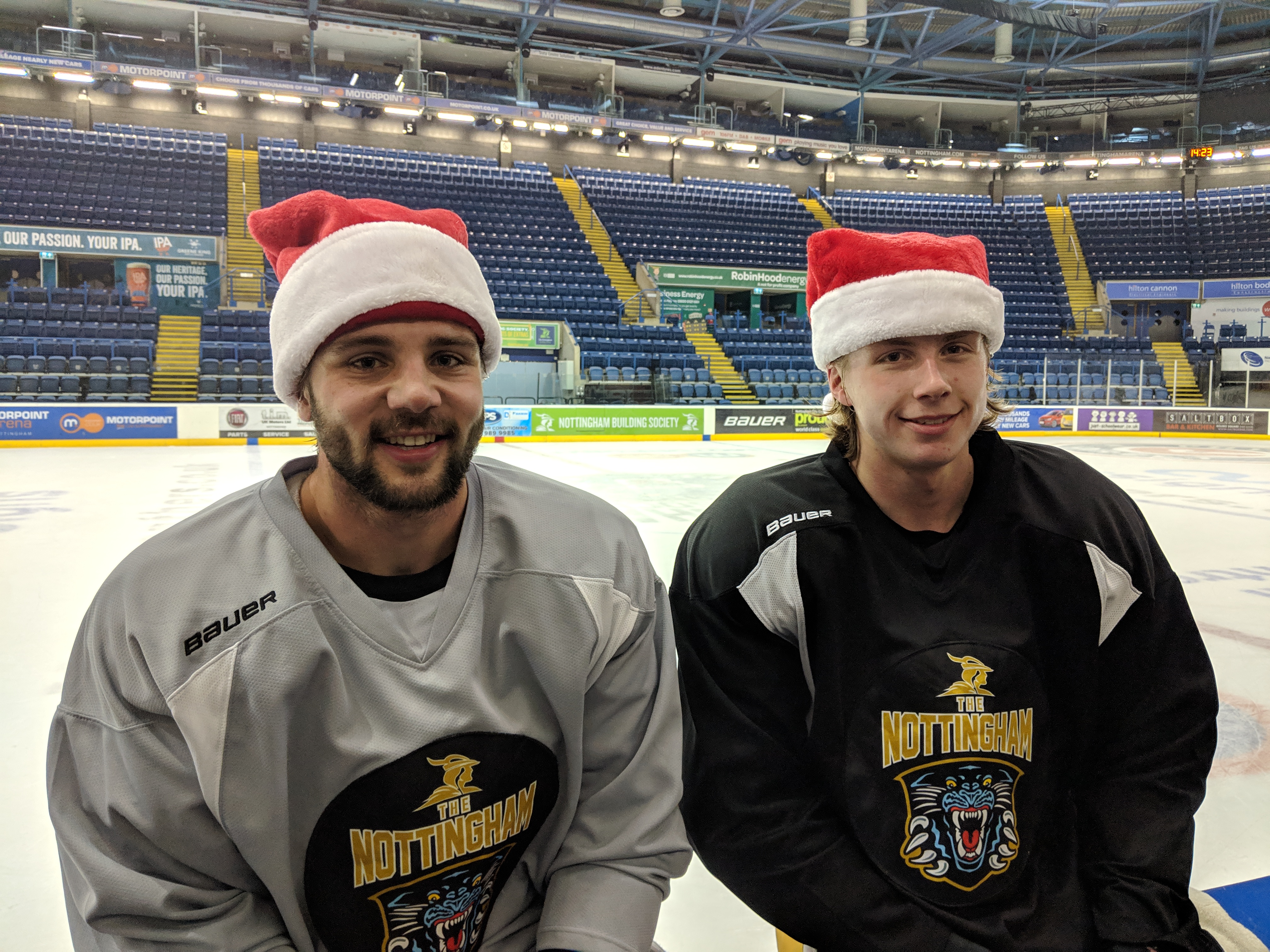 Tickets are selling well for 'Christmas Dinner with The Nottingham Panthers' at the Motorpoint Arena on December 20th.
The whole team and coaching staff will be in attendance so this is a great chance to get any last minute Christmas presents signed/personalised just in time for the big day on December 25th.
Doors open at 18.30 and food is from 19.30. The cost is £35.00 per person attending.
Find the menu, and how to book your place, below:
Starters
Ham hock terrine, green pea puree, red onion chutney, micro herbs and toasted brioche
Cream of winter vegetable soup and vegetable crisps
Mains
Local hand carved turkey breast, pigs in blankets, roasted potatoes, brussel sprouts and baton roots, sage seasoning, pan reduced gravy and cranberry sauce
Mediterranean vegetable wellington cooked with tomato and pesto, wrapped with puff pastry, tomato and basil sauce
Deserts
White Chocolate cheesecake with vanilla cream wild berry compote
Plum pudding with brandy sauce
Fresh fruit salad with satsuma, and port sauce
To book your spot send an email to rosina.gavissio@national-ice-centre.com with the following information for each person attending:
Name:
Starter:
Main:
Desert:
Allergies: Yes/No
Contact Phone Number:
Would you like us to contact you before the day for pre-payment? Yes/No