Clarke becomes EIHL's all-time points leader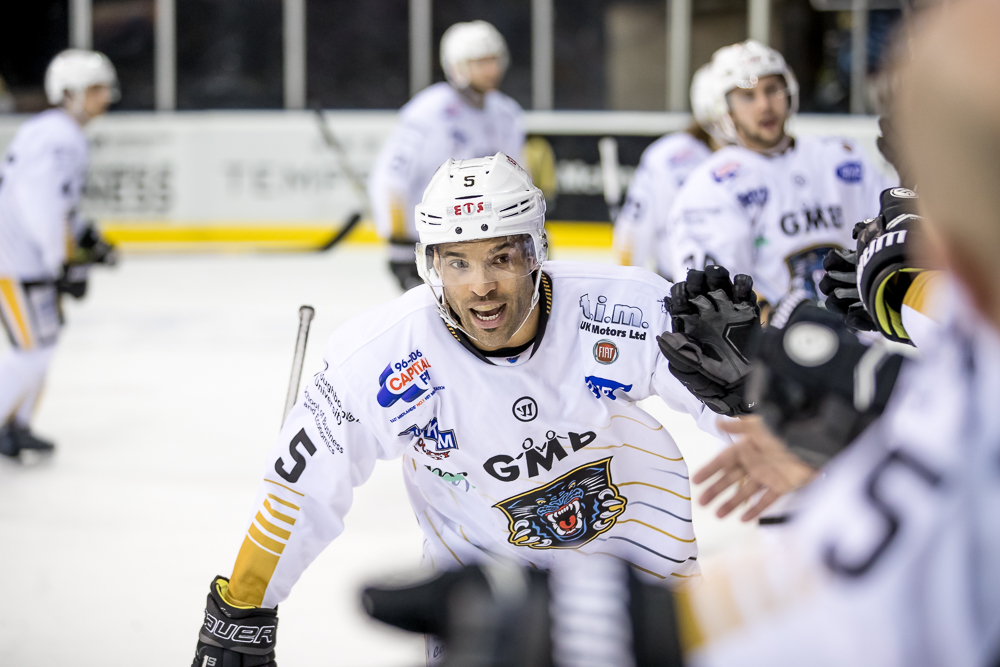 David Clarke was already a Panthers legend, but this latest accolade ceritfies him as one of the EIHL greats.
With an assist on Ollie Betteridge's goal last night, David Clarke became the all-time leading scorer in Elite Ice Hockey League competitions with 712 points in 737 games.
Boasting an impressive .966 PPG record over his 14 year career as a Panther, Clarke overtook Ashley Tait to take the top spot from his fellow Brit and ex-teammate.
David has enjoyed some outstanding seasons with the Panthers, individually and collectively, enjoying a league title in the fabled grand slam year and scoring 42 goals on the way to a 72 point year in 2010-11.
From all at the Nottingham Panthers, we want to say congratulations to David for this achievement and hope for many more points in the future!