Clarke: Thrilled Ollie got the goal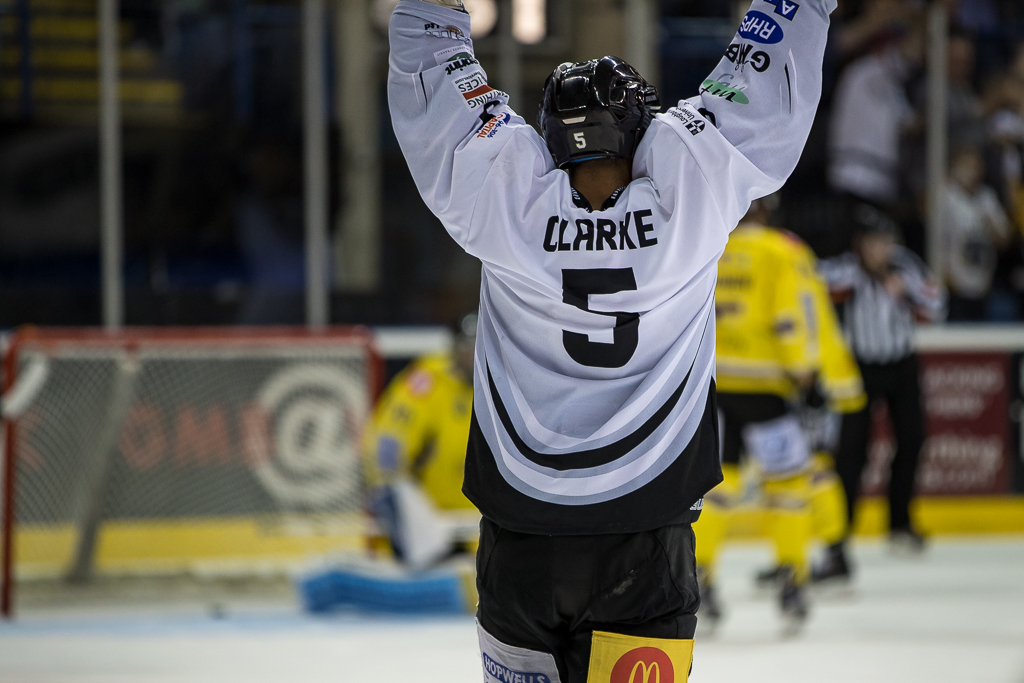 David Clarke sealed an incredible achievement this weekend when he picked up a point in Cardiff.
The point was enough for him to overtake Ashley Tait as the EIHL's all time leading scorer!
The same weekend he earned this honour, his biggest threat to the long term safety of that accolade joined the 700 club.
Colin Shields, the long-time Belfast Giants forward, earned his 700th point and apparently, he and David shared some texts after their achievements.
Clarke, who was speaking to Panthers Radio with Xynomix, said 'it's nice that we're both still doing well and contributing to our team's success.'
Boasting an incredible career PPG of just under a point a game, David could be forgiven for temporarily enjoying the achievement, but as he has always proved, he's not one for accepting solo accolades.
David said 'You don't achieve a whole lot without good line mates and good chemistry. Points are nice, but the underlying factor is helping with the winning.'
Clarke is slowly taking less time on the ice and instead turning his eyes to the coaching side of the game.
With his Clarke hockey camps and Assistant Coach role with the Panthers, David's eyes are turning to the future of GB hockey.
A big part of that future could be his current fellow linemate, Ollie Betteridge, and there was a certain poetry in Clarkey's tally beating point being on an assist to the young brit: 'I was thrilled Ollie got the goal. He's been working extremely hard and he's doing great. I was super happy he helped me achieve that.'
The Panthers currently boast a fine roster of British talent and some very interesting prospects in the youth ranks.
Clarke said that he was '
there for them to lean on… Without that we're not going to see many British players come through and progress in the league.
If we can help them to transition into full time professional, then we're happy to.'
Listen to the full interview now, just click on the link to the right!