Club co-operation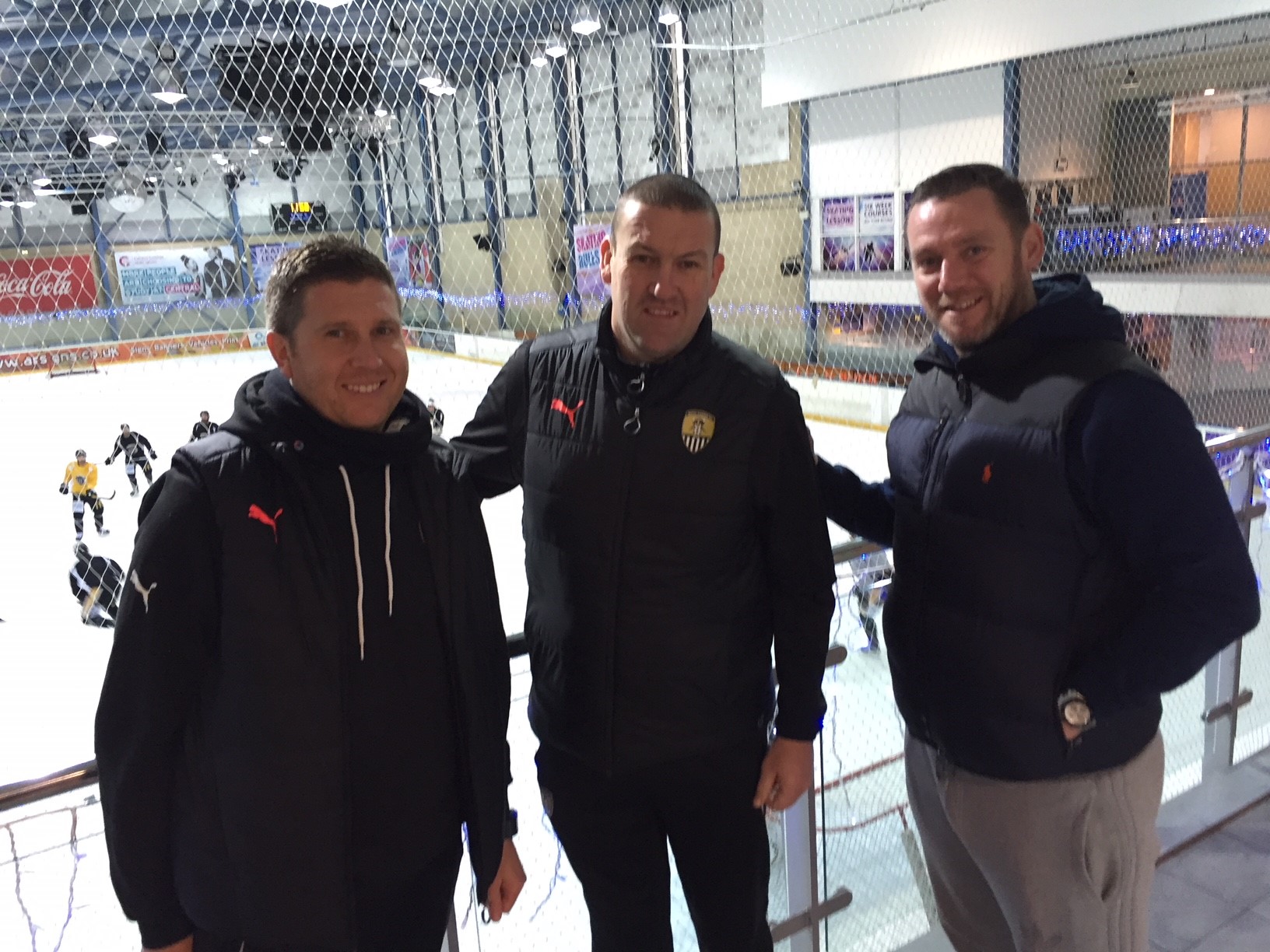 Notts County manager Kevin Nolan, head coach Mark Crossley and assistant Richard Thompson were at Panthers training session today to watch practice and talk to head coach Corey Neilson
The clubs already have a working relationship on the marketing front, and for a few weeks now have been talking about the coaches getting together to compare notes.
The football team found many similarities in approac,h but they were full of questions about how the ice hockey team prepares for such a hectic schedule and the differences in the physical needs of the two sports.
The trio spent time in coach Neilson's office after practice and the get-together was deemed a worthwhile exercise by everyone involved.
Panthers wish County well in their upcoming games, starting with the home match against Grimsby on Saturday.
Panthers next home game is on Sunday at four o'clock when Belfast Giants come to the Motorpoint Arena.
SEE YOU THERE!