Coach on Henderson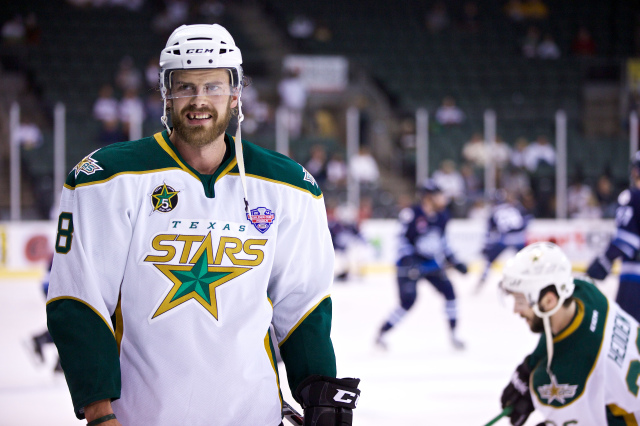 THE NOTTINGHAM Panthers' head coach Rich Chernomaz says latest recruit Kevin Henderson is a "power forward" with tons of leadership qualities.
Speaking exclusively on Panthers Radio (with Xynomix), coach Chernomaz pointed to the massive experience the 31-year-old brings from the AHL level of professional ice hockey.
In addition to the player's experience, he commented on the forward's commitment to winning and he further described the Canadian, who had a handful of games 'in the show' at Nashville, as "a great addition to our group of leaders and a great role player'.
Hear coach Chernomaz right now, just click on the link below.
Audio