Crowd closes in on sell-out!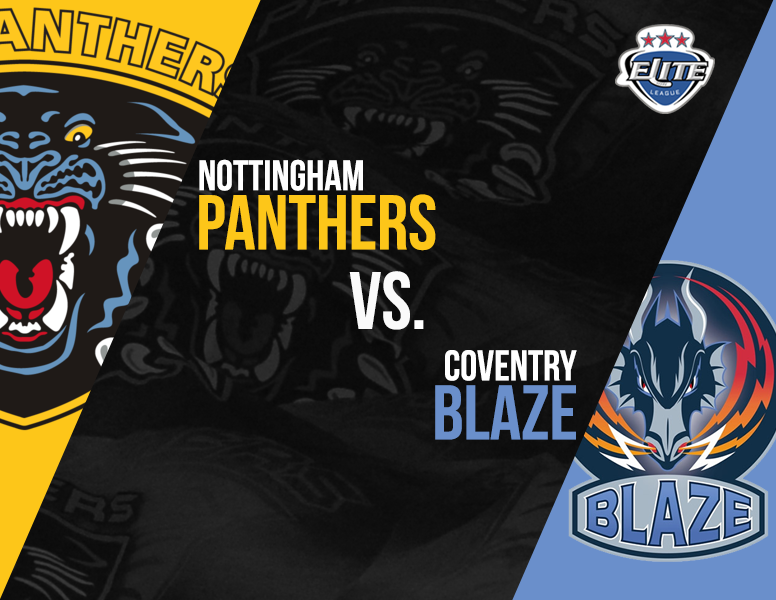 Mathieu Gagnon is suspended for the upcoming back-to-back games against Coventry Blaze in the Elite League starting with Saturday's match in Nottingham (7pm).
But the latest news from the PhysioDirect treatment room sees the return to the line-up of both forward Evan Mosey and netminder Patrick Galbraith.
Both have been skating through the week and both were on the ice practice earlier today.
Josh Shalla has been released so, apart from the suspension, Panthers will have their full import roster for what has become a huge game.
Evan Mosey has had to watch the recent run of losses from the side-lines because of injury and told Panthers Radio with Xynomix, it was tough to swallow.
Hear him now, just click on the link.
Meanwhile, the box office reports very strong sales for the game.
Traditionally Panthers face Coventry on New Year's Eve afternoon, but a fans' poll opted for Saturday night action when the calendar fell awkwardly this year.
Panthers will travel to Coventry on New Year's Day in the return fixture.
The bowl at the arena for tomorrow (7pm) has sightline seats and around 300 tickets available.
Block One is on hold for visiting fans, who traditionally buy on the door, but they have been advised today that there are seats available in Block Two for away fans.
If those sales don't spread into Block One it will be allocated to home fans from around tea-time Friday.
Another big crowd, another big game and two huge league points on the line.
SATURDAY NIGHT IS HOCKEY NIGHT!
SEE YOU THERE!