David Clarke Number Retirement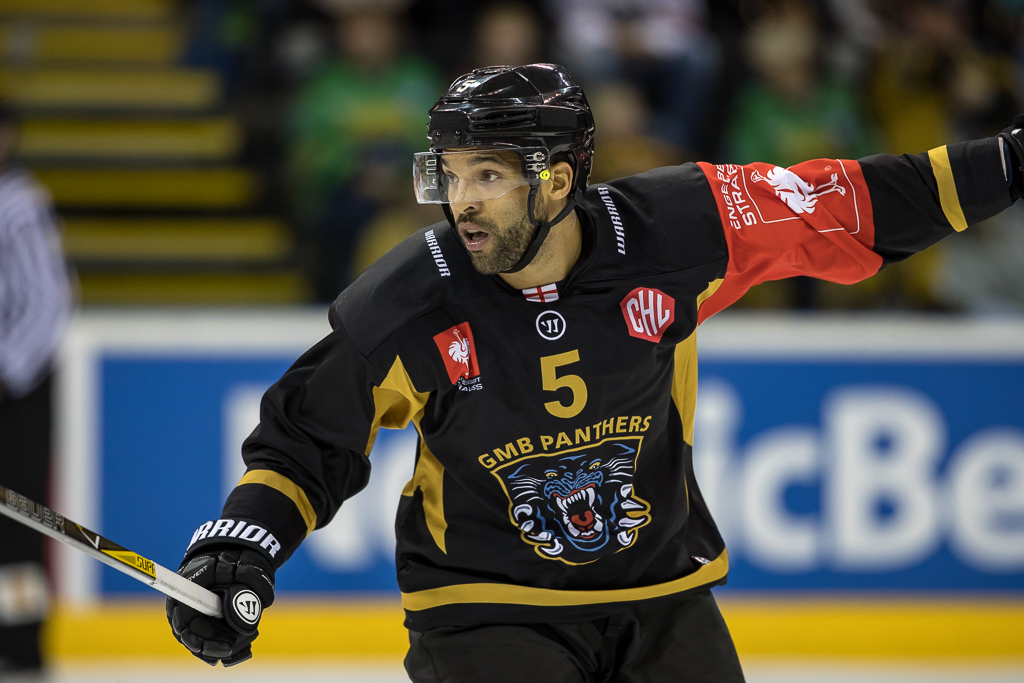 David Clarke will be the guest of honour at Saturday's game against the Manchester Storm when his iconic number #5 will officially be retired prior to the game.
David spent 14 of the last 15 seasons with The Nottingham Panthers, with one season in Italy in 2007/08, serving eight seasons as an alternate captain and four as the captain.
From 2016 until his reitrement in 2018 he combined playing with being an assistant coach, alongside Rick Strachan, under then head coach Corey Neilson.
In his 14 seasons with The Nottingham Panthers David won seven Challenge Cups, five playoffs titles, one EIHL league championship and was part of the history making team that captured the 2016/17 Continental Cup (the first British team to capture a European title).
David finished his playing career having iced in 605 EIHL regular season games recording 572 points (including 295 goals, making him the highest goalscorer in EIHL history), 112 Challenge Cup games (111 points), 51 playoff games (54 points, 22 points ahead of second place on the all-time EIHL playoff scoring chart) for a grand total of 737 points in 768 domestic games.
Clarkey also represented Team GB 109 times at the under 18, under 20 and senior levels, winning a gold medal at the 2017 World Championships as Great Britain won promotion from Division 1B.
Don't miss out on what is sure to be a great night for a true Panthers legend.
You can book your tickets for the game against the Storm in order to see the number retirement ceremony through the link at the top of the page, by calling the box office on 0843 373 3000 or by visiting the Motorpoint Arena.
You can see David's best moments from the 2017/18 through the link below.
Videos