DoPS' ruling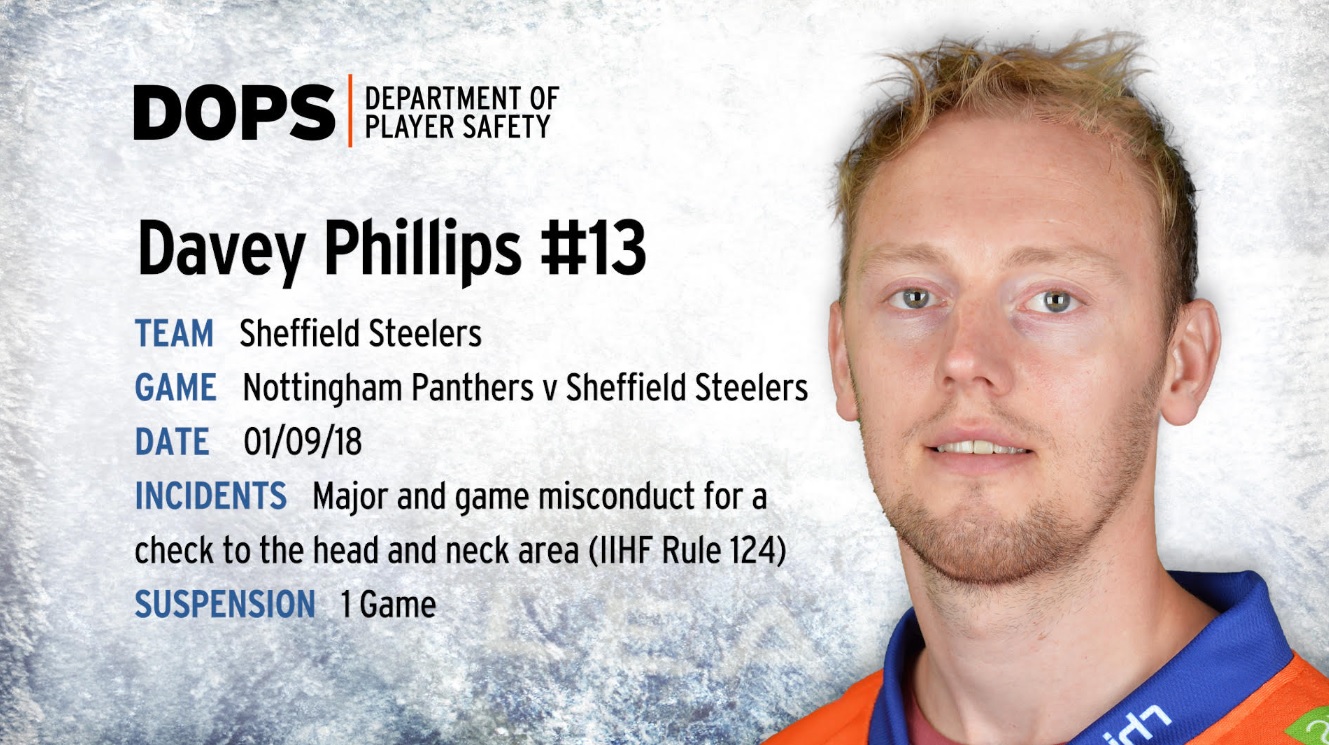 The Elite League Department of Player Safety has handed down a one game ban to Sheffield defenceman Dave Phillips, after a clash with Ollie Betteridge in last Saturday's game.
The referees assessed a five and game penalty at the time (late in the first period) and this was automatically reviewed.
There was no involvement from Nottingham, it is normal league procedure for such penalties to undergo league scrutiny.
DoPS decided the check was "careless".
Davey Phillips spoke with Ollie Betteridge after Saturday's game.
Ollie was not seriously injured and was able to continue in the match itself and reported no ill effects later.