Doty on Panthers TV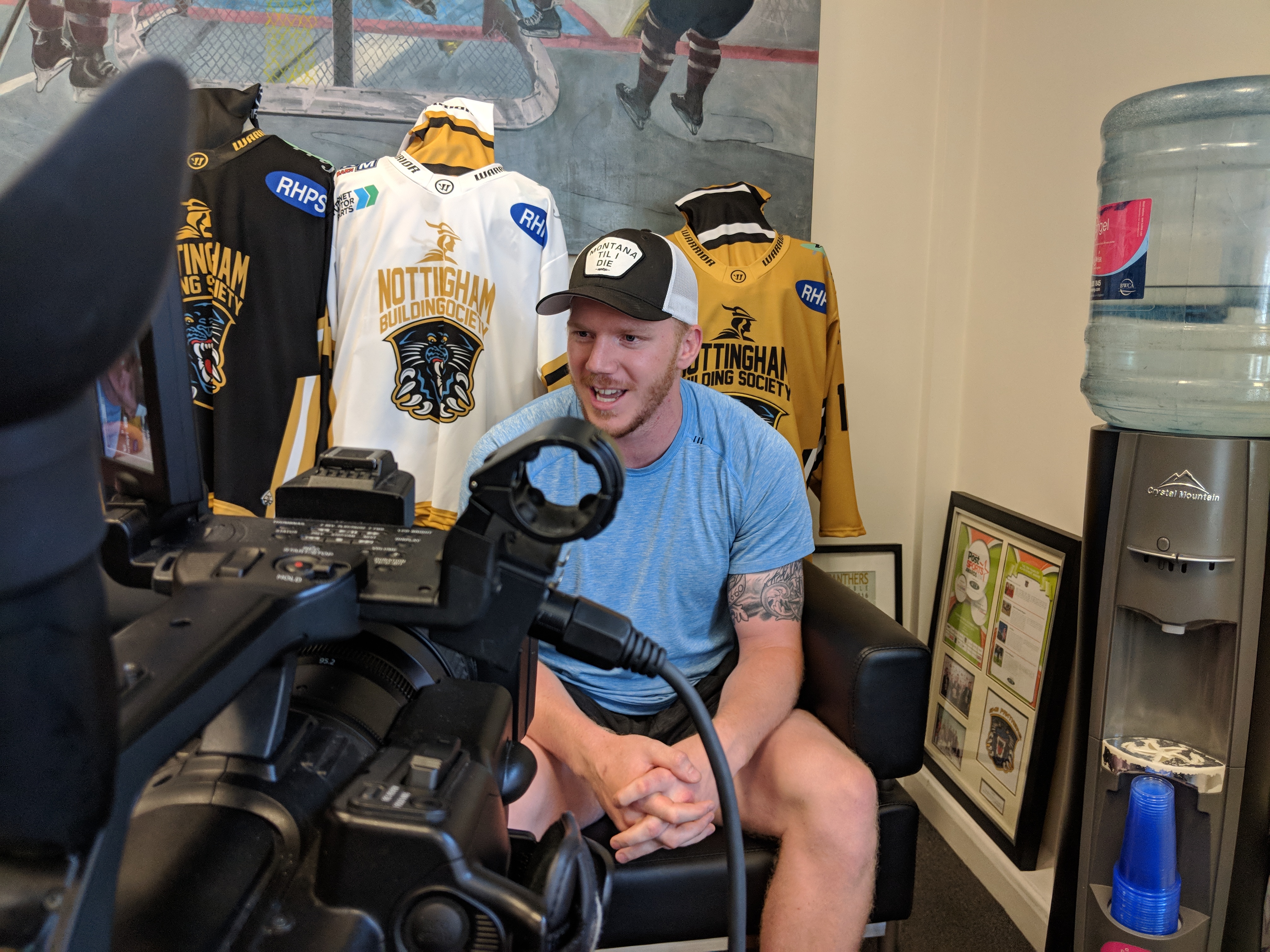 Jacob Doty flew into Nottingham this morning and was greeted by the Panthers TV cameras upon his arrival.
After a successful year, with the now Glasgow Clan, up in Scotland Jacob made the move down south over the summer and is looking forward to putting on the black and gold of The Nottingham Panthers.
'I had a good year last year (in Glasgow) and I'm hoping to build off that' said Doty looking ahead to his second EIHL season.
See the full interview on the link below.
You can see Jacob in action on August 11th as The Nottingham Panthers take on the double winning Cardiff Devils in Aladdin Cup action to kick off the biggest of pre-seasons.
Videos