EIHL returns- Panthers welcome Blaze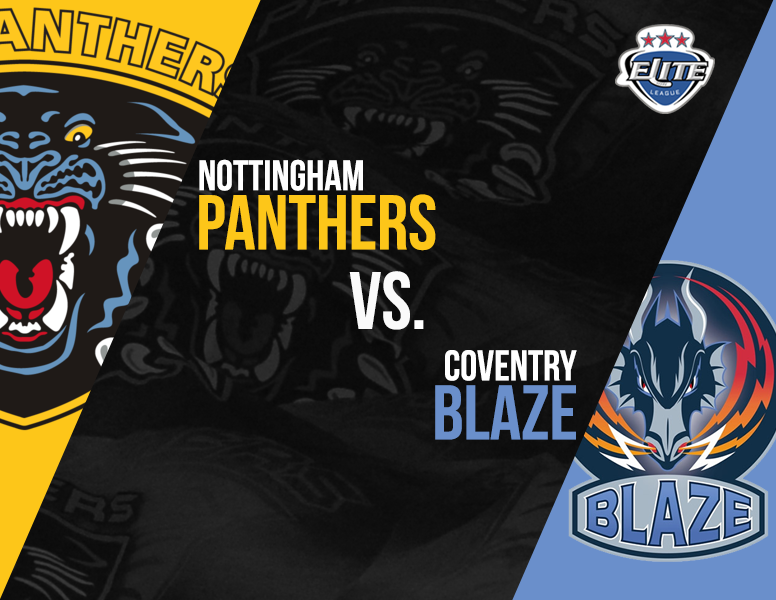 The wait for the return of EIHL hockey has been made somewhat more bearable by an exciting Panthers offseason.
A large squad revamp featuring the return of just three imports, some thrilling preseason encounters against the likes of Krefeld and Braehead, then the ongoing CHL adventure that has seen this new squad take top spot in their Champions Hockey group, have highlighted the long gap between playoffs and the season's return.
Finally though, the wait is over!
This Saturday, the Panthers return to the Elite Ice Hockey League with a showdown against long-time rivals, the Coventry Blaze.
At 7PM we welcome the Blaze who, due to the reshuffle with the arrival of Guildford and Milton Keynes, no longer share a conference with the Nottingham Panthers.
It means there will be less games than ever against our southern rivals, so you shouldn't miss one!
Last season, matchups against the Blaze were always an exciting affair and this season suggests no different.
Coventry and Nottingham will both head into the game high on confidence having produced great results in their last games.
In the Blaze's final preseason matchup against the Sheffield Steelers, Coventry pulled off an impressive 8-2 win to set them up well for the league campaign.
The Panthers on the other hand, have just enjoyed one of the most famous nights in their history, beating the CHL's #4 overall seed to take their place atop the Champions Hockey League group.
Two teams high on confidence going into an often incendiary matchup... It should be a great way to welcome the EIHL back to Nottingham!
Don't miss out, get your ticket now by clicking the 'Buy Now' tab at the top of the page!