First shirt off his back prize claimed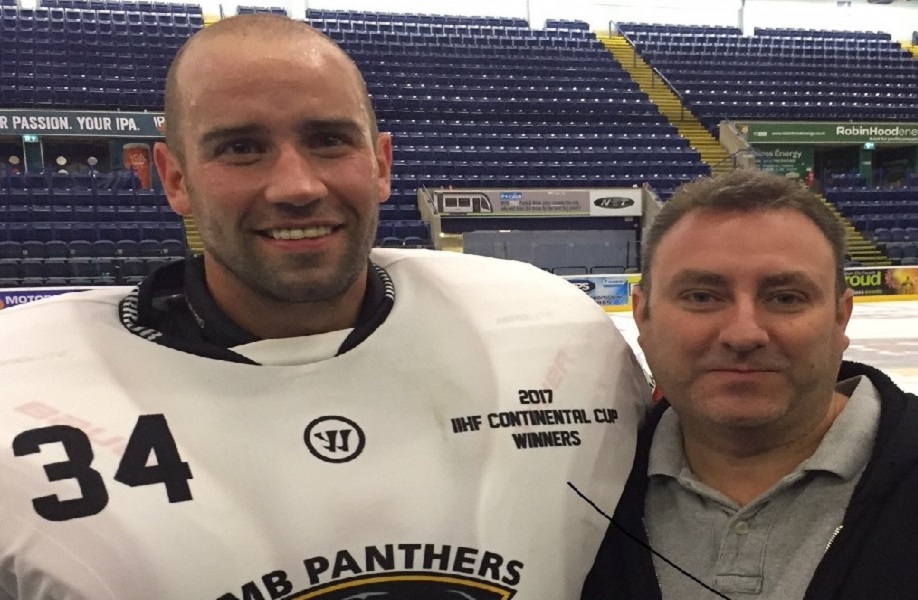 The first shirt off his back winner went home with new netminder Mike Garnett's shirt….and he was taking it back to Bracknell!
Stuart Cornwall was in the arena after bringing his son – a first year junior referee – to the officials camp being held across the weekend. He bought himself a ticket to watch the game and another for the draw and walked away with the first prize of the year.
There will be two more draws next weekend when Krefeld and Braehead visit the GMB Panthers in more pre-season action. Tickets now on sale.