Free to enter prize draw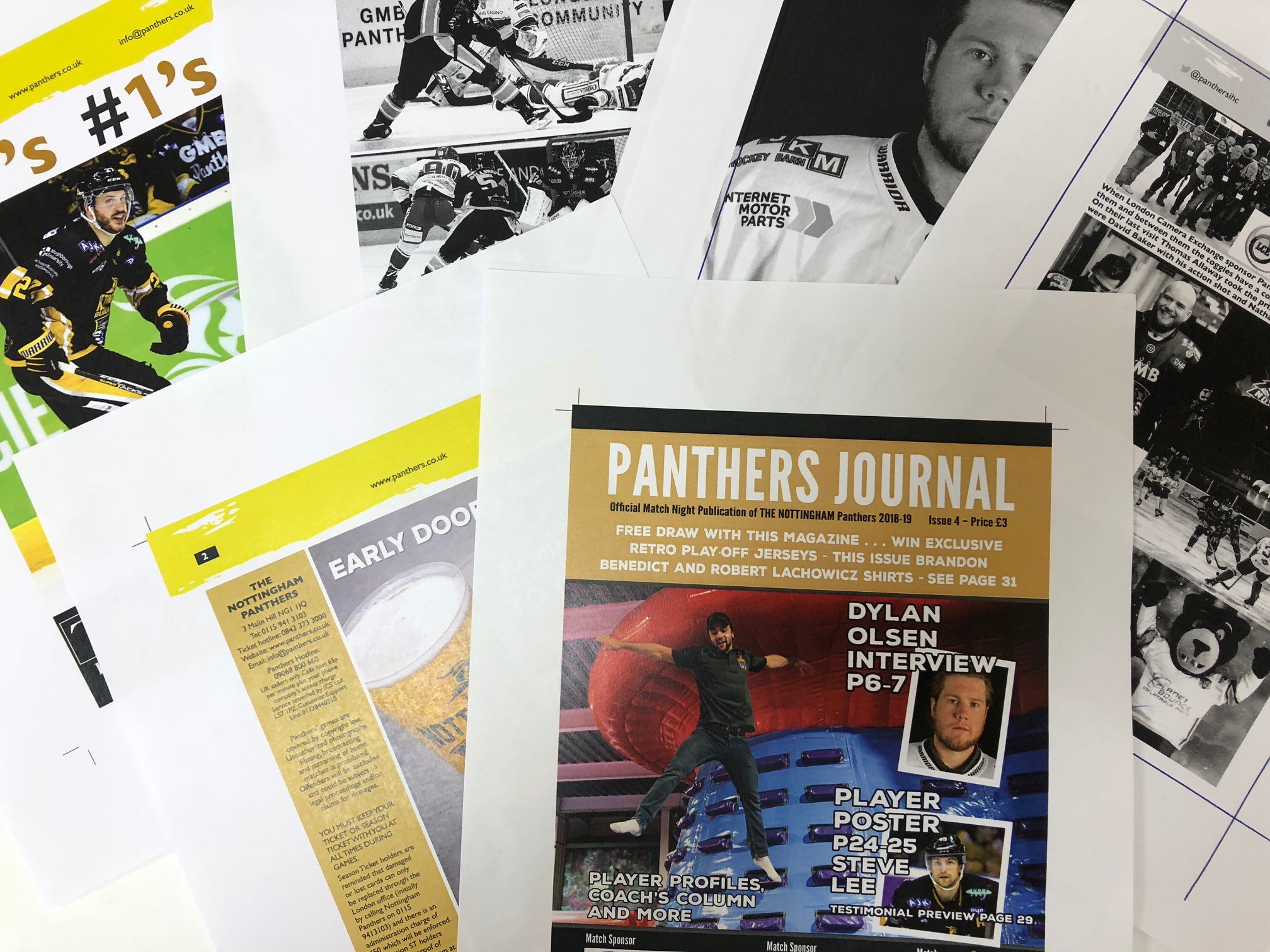 Issue Four of the match night Magazine – Panthers Journal – goes on sale at this Sunday's home game (four o'clock) against Belfast.
The magazine covers the next three home games and is stuffed full of things you can't read anywhere else. There are player profiles on Alex Guptill, Tyler Biggs and Brett Perlini.
There's a big interview with Dylan Olsen and a look at the opposition, the stats, the match pictures, and the poster is testimonial man Steve Lee.
Tets and Ollie have been to Planet Bounce with Paws.
And the free to enter prize draw is open to every reader. Just fill in the tear-out entry strip on page 31 and hand it to any seller (fifty-50, magazine or shirt raffle) or post it yourself in the Panthers post box in the foyer.
There will be two winners with shirts from past play-off campaigns carrying the namebars and numbers of Brandon Benedict and Robert Lachowicz up for grabs.
Good luck, the magazine is on sale Sunday, all around the concourse and it's still just three quid!