Galbraith joins Mosey for treatment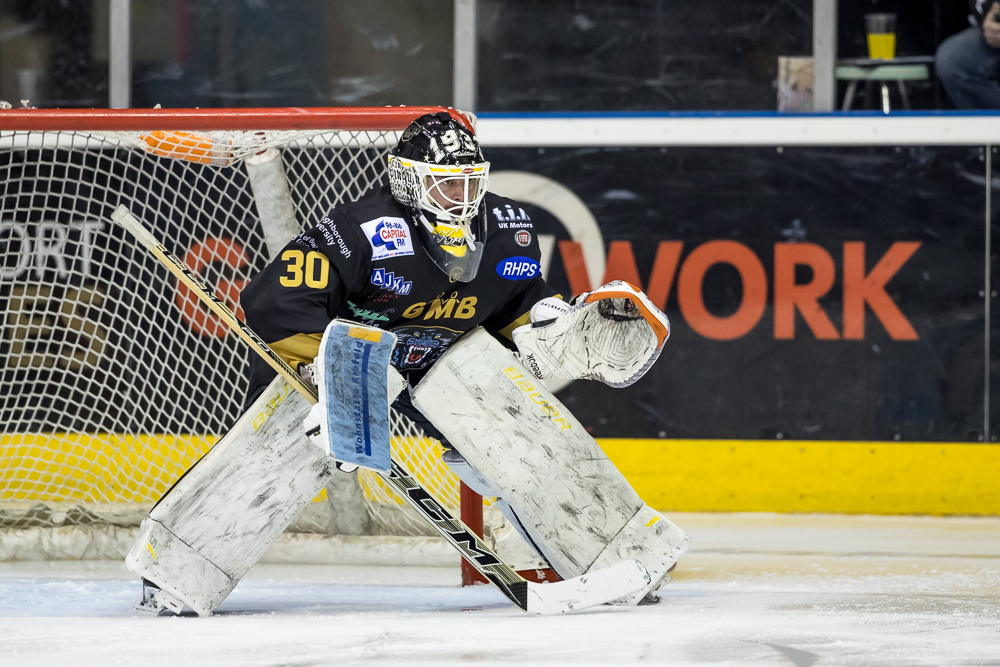 It could be a few days before the full extent of the injury to netminder Patrick Galbraith can be fully assessed.
He picked up a knock late in the game at Guildford on Sunday and was on the treatment table today at the arena in Nottingham.
"Hopefully it isn't too bad but we'll have to wait and see what the medics say and how it improves over the next 48 hours," he told the website today.
Meanwhile, Evan Mosey is still prowling round the locker room area like a caged lion.
He's itching to get back on the ice but has been told to stick to the bike and off ice work for the time being at least.
He's likely to be sidelined for a while but the medical team say there are signs of progress.
Panthers will be without the pair when they travel to Manchester on Saturday and face top of the table Belfast on Sunday at home (four o'clock).
Wins this weekend will reclaim top spot for the Panthers.
Tickets for Sunday's home game are available now from the box office (open nine 'til nine) from 08433733000 or you can click on the link and buy on line.
No matter how cold it is outside there's always a warm welcome for everyone inside at the Panthers' home games.
SEE YOU THERE!