Galbraith: Looking good for the weekend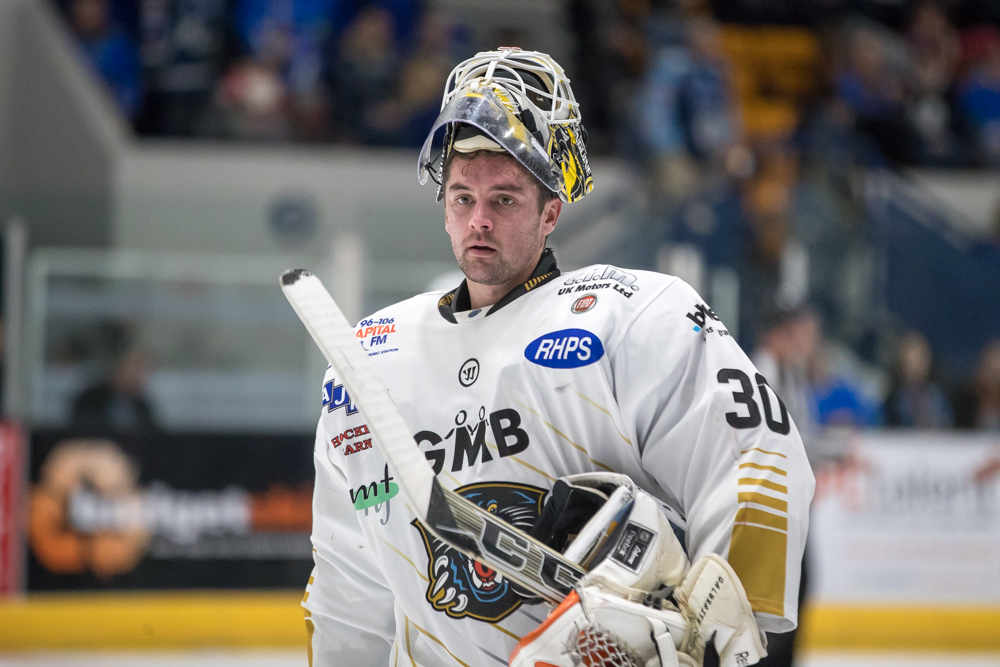 Patrick Galbraith spoke to Panthers Radio with Xynomix after training this morning.
Looking ahead to the visit of the Cardiff Devils, Patrick said he was excited for the netminder who gets to take on the 'top team in the league, [and the] top offence.'
He said that it's a 'lot of fun as a game for the goalie because you get a lot of action, but you have to be at your best if you want to beat the best.'
Training was a tough one for the players on the ice today, thought Patrick.
According to Galbraith 'the players got the best of it today, really good work and looking good for the weekend.'
The Panthers also face the Milton Keynes Lightning in Milton Keynes on Sunday and Patrick said that it was one of the toughest places to visit.
He said 'they got the best of us last time. Beauty of this league, if you're not ready, you're not going to win.'
Listen to the full interview now.