Garnett on Panthers Radio - 31/01/19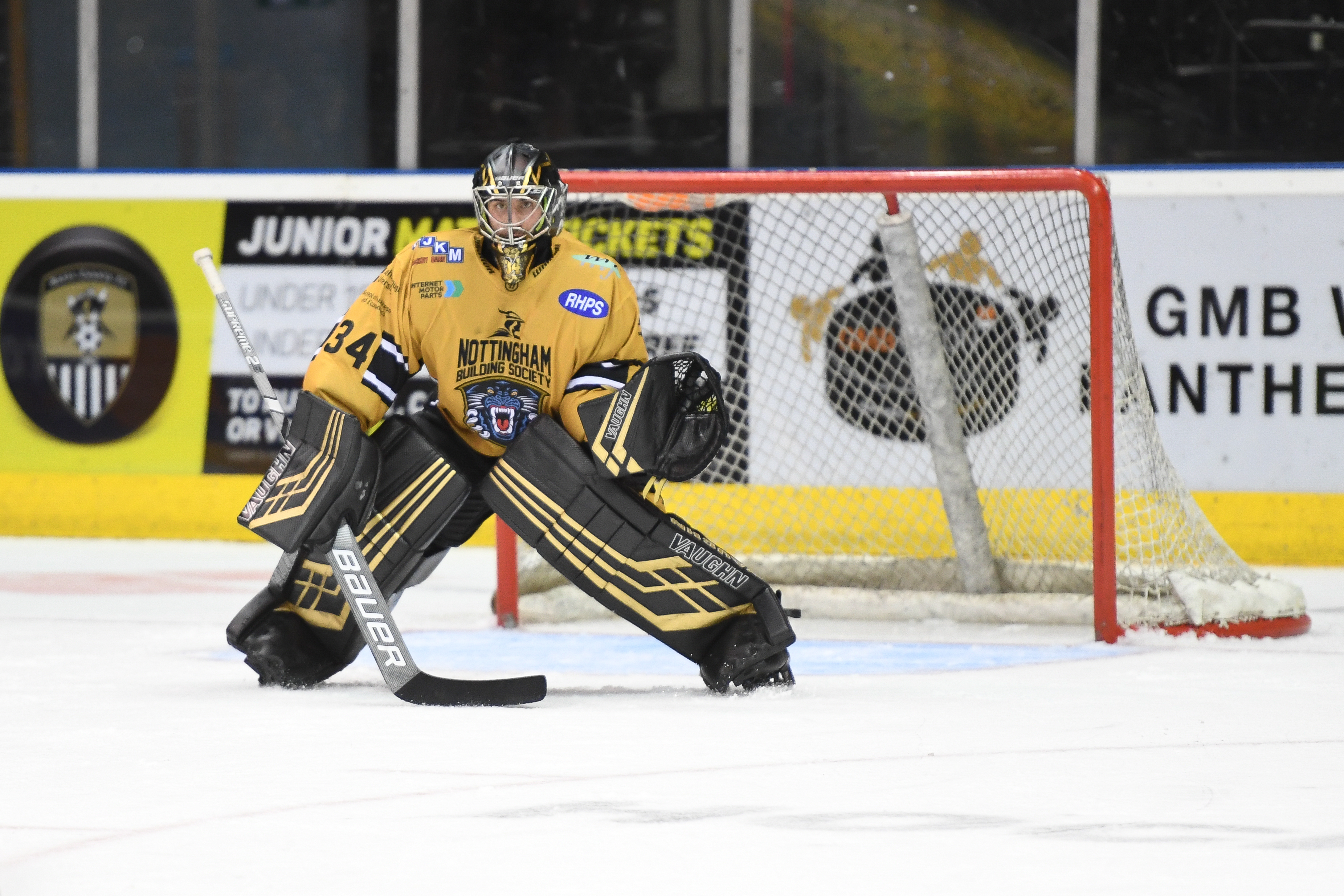 "I looked to my right, the puck hit my stick and I just kind of fell down, looked for the puck and fell right on it with my glove… so couldn't be better!" - Michael Garnett on THAT save against Cardiff.
Panthers Radio, with Xynomix, spoke to Michael Garnett after the team returned from a four day break to training this morning following a tough two month schedule.
The netminder took the time off to complete a final exam, visit London to see Cirque du Soleil and says that he's ready to go for the weekend after having the chance to recharge.
Looking ahead to Saturday's game against the Lightning he's expecting another tough game against a team with a number of potent offensive players. The fixture against the leagues basement side will also be a battle between two of the best netminders in the league as Patrick Killeen has caught the eye with sparkling displays against opposition around the country.
Michael also talks about THAT save in Saturday night's win over Cardiff, where he denied Bryce Reddick's opportunity at a half empty cage with a sprawling stick save.
Hear the interview in full through the Radio Buzz link.
You can book your tickets for the fixture against Milton Keynes on Saturday night by visiting the Motorpoint Arena box office, calling 0843 373 3000 or clicking here to buy online.