GM Pops In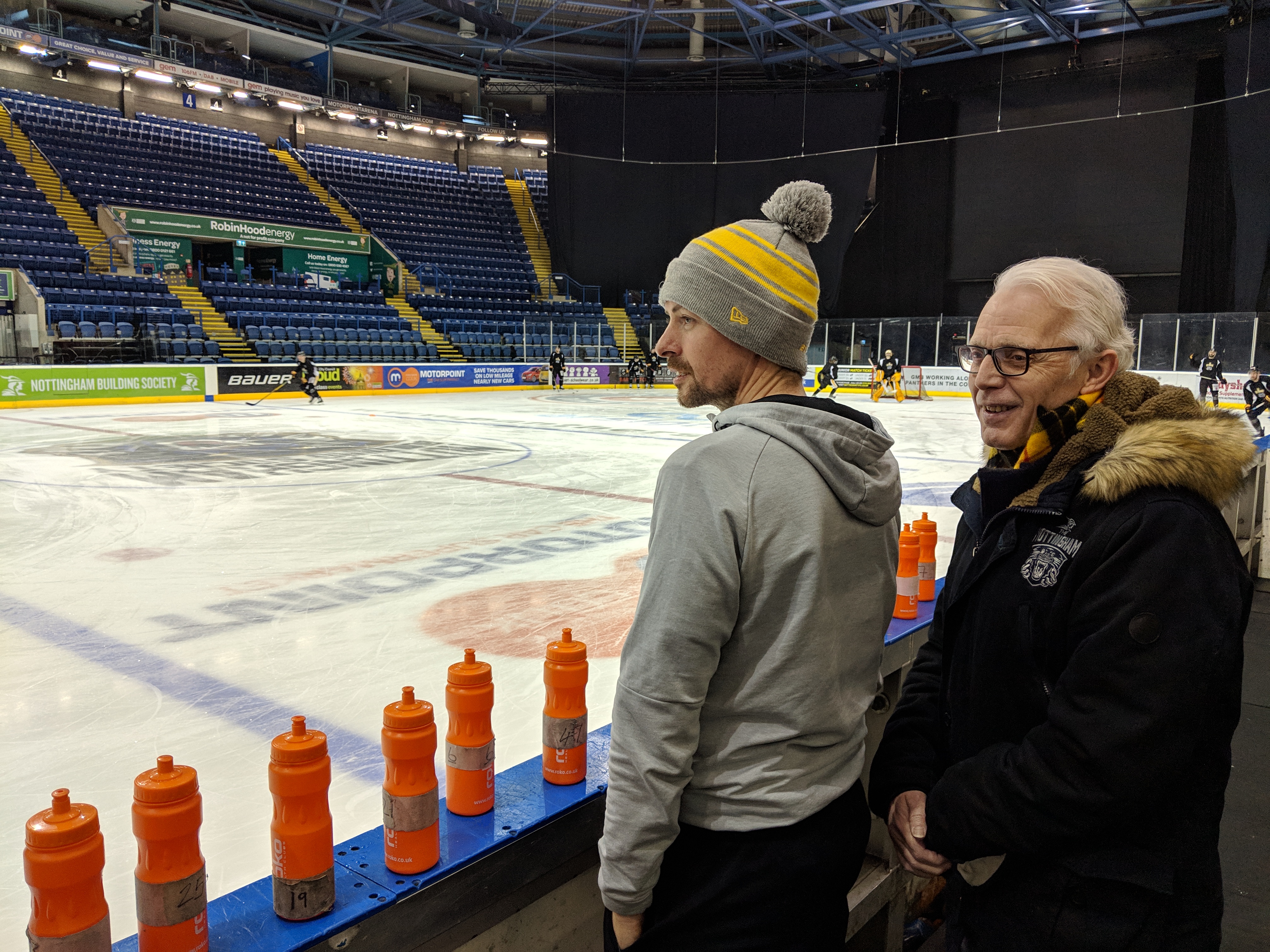 The Nottingham Panthers' GM Gary Moran popped in to the arena today (Friday) to wish the players well for the weekend.
It was a flying visit by Gary, as he is very much in the early stages of his recovery after major heart surgery, but he was thrilled by the warm reception he got from all the players and the support staff.
He told us: "I fancied a change of scenery to be honest, yesterday I was back at the hospital for tests so I knew a visit somewhere was possible and I thought it would be good to wish the boys well ahead of another tough weekend."
Panthers are at home to Milton Keynes tomorrow (Saturday) at seven o'clock with good seats still available although the box office reports strong enough sales for us to be able to guarantee another great atmosphere for a Panthers' home game.
SEE YOU THERE!