Goals, tilts and a sudden-death winner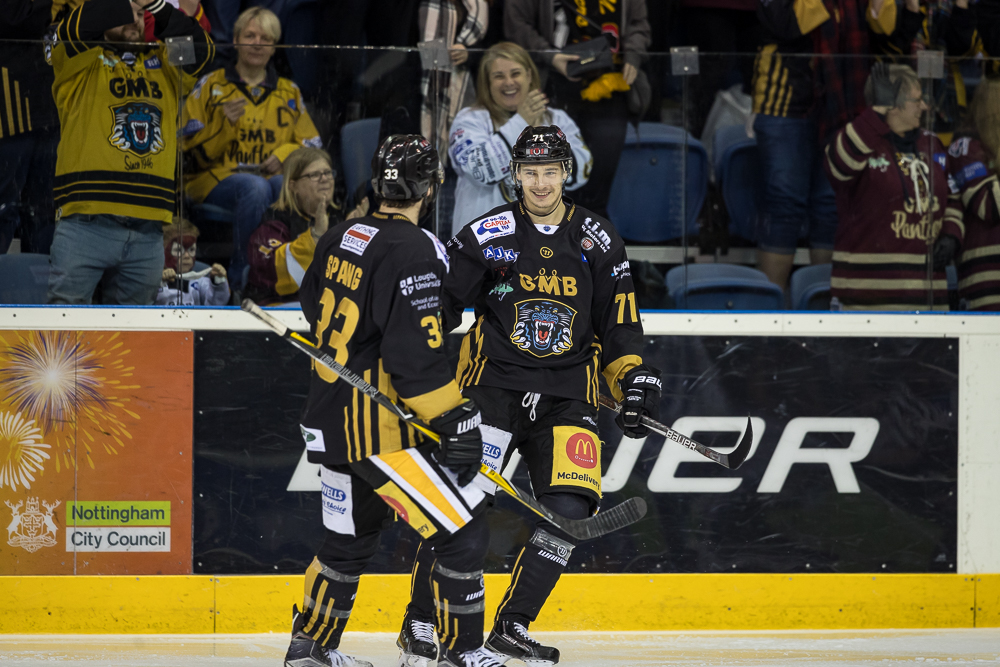 Panthers TV with the GMB is now showing the highlights from Saturday's drama-packed match against the Milton Keynes Lightning with all seven goals and the rest of the incident packed best bits included.
It was Milton Keynes first Elite League visit to Nottingham and their roster and bench was full of Nottingham connections with players Tait, Doucet, Boxill and Wiikman all included plus Blaz Emersic helping behind the bench.
The home fans gave former triple-trophy winning keeper Miika Wiikman the warmest of welcomes and farewells and Panthers TV caught up with him after the game too.
Watch the highlights of the game which finished Panthers 4 Lightning 3 right now, just click on the link.