Hard to win when you're killing penalties all night – Coach Neilson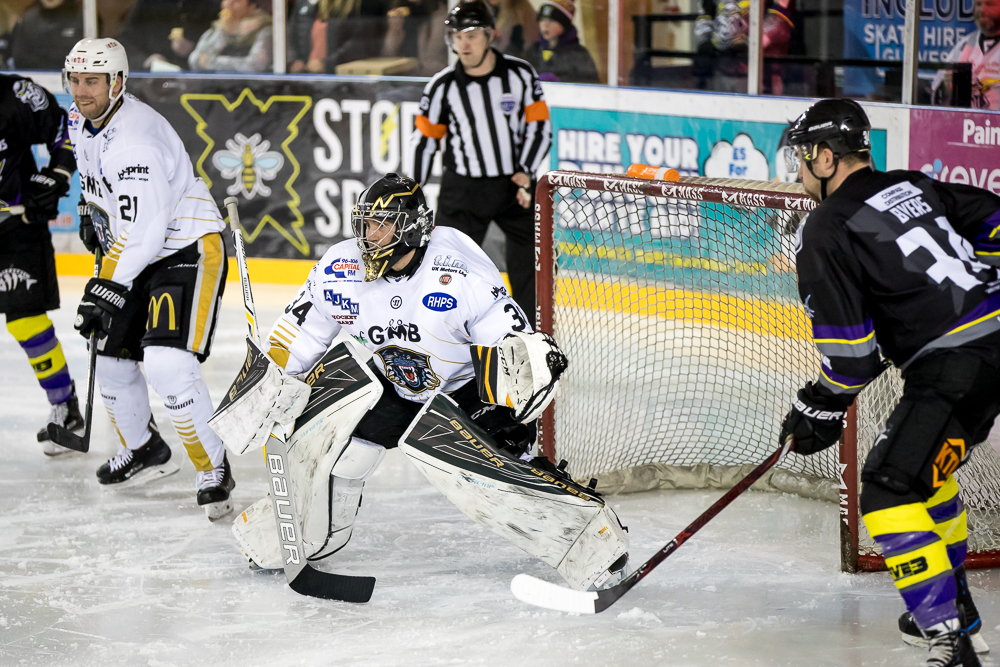 GMB Panthers' head coach Corey Neilson admitted too many penalties cost his side the chance to mount more offence in Manchester on Sunday.
Panthers killed off two five-on-three Storm powerplays during the game and in overtime along with a string of one man advantages whilst Panthers' players sat in the box.
Picking up three points on the road this weekend was no mean feat though against two top sides, he added.
Hear him now on Panthers Radio with Xynomix, just click on the link to the right.
Panthers are next at home on Tuesday when the Fife Flyers visit the Motorpoint Arena, tickets are now on sale.
And tickets have also gone on sale for the home leg of the play-off quarter-finals which will be at seven o'clock on EITHER Saturday March 31st or Sunday April 1st.