HELP US TO HELP NOTTINGHAMSHIRE HOSPICE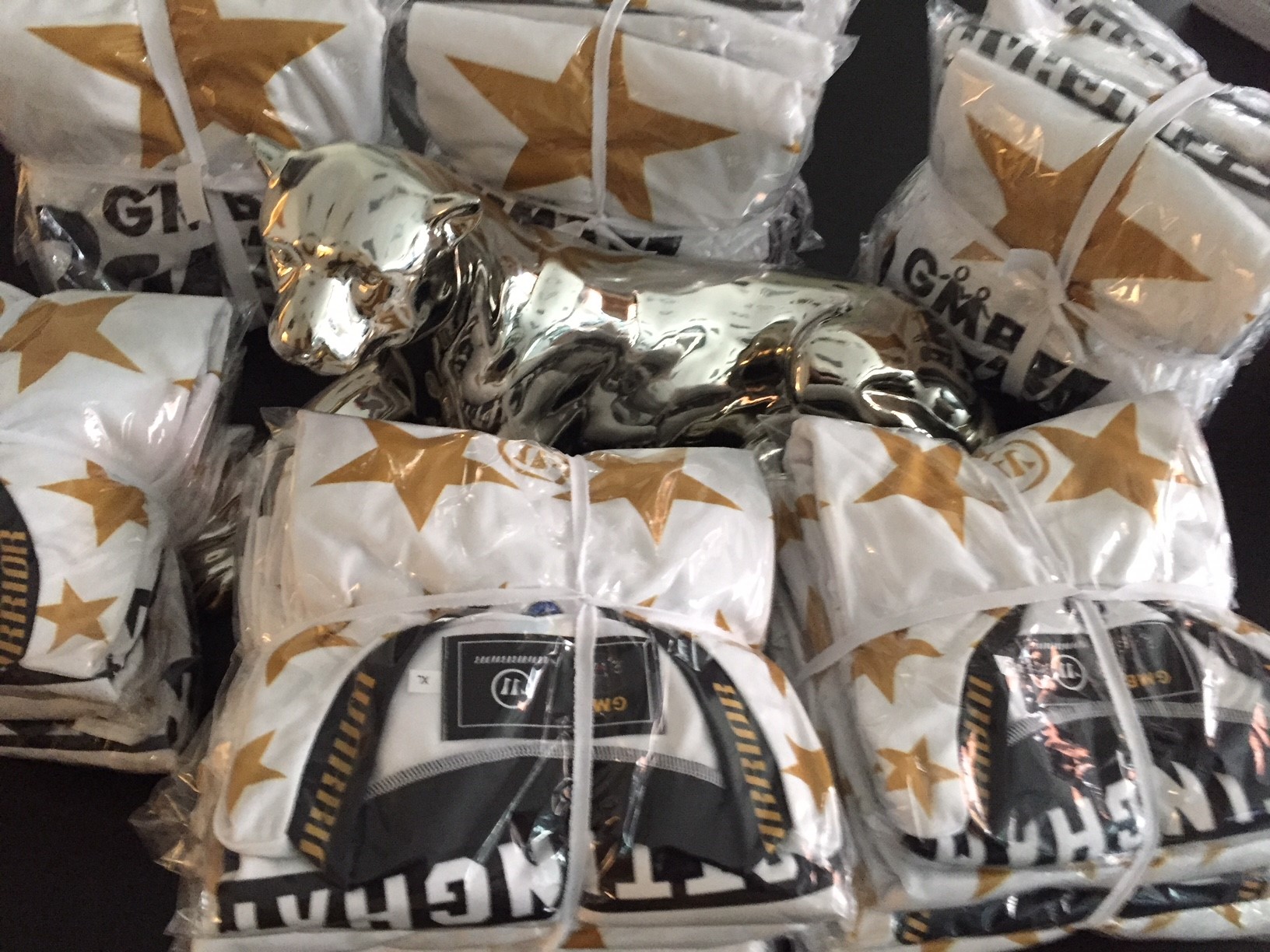 This season's Christmas charity shirt replicas have arrived in Nottingham and will be on sale from the kiosk just inside the concourse on the left of the foyer at Saturday's big game against Sheffield.
The white shirts with gold stars design will be worn by the Panthers exclusively at the festive home games against Sheffield and Coventry and the game worn shirts will then be auctioned to raise money for this year's chosen charity The Nottinghamshire Hospice.
Meanwhile, we're well on the way to covering costs with the sales of the limited edition replica shirts already. More than half of the shirts were snapped up on pre-orders last weekend. The playing and replica have now arrived in Nottingham. The pre-orders will be available for collection at this weekend's big home game.
New sales can obviously be handed over straight away.
We'll be taking a new team photograph at training next week with the Christmas shirts in all their golden glory.