Henderson on Panthers TV - 31/08/18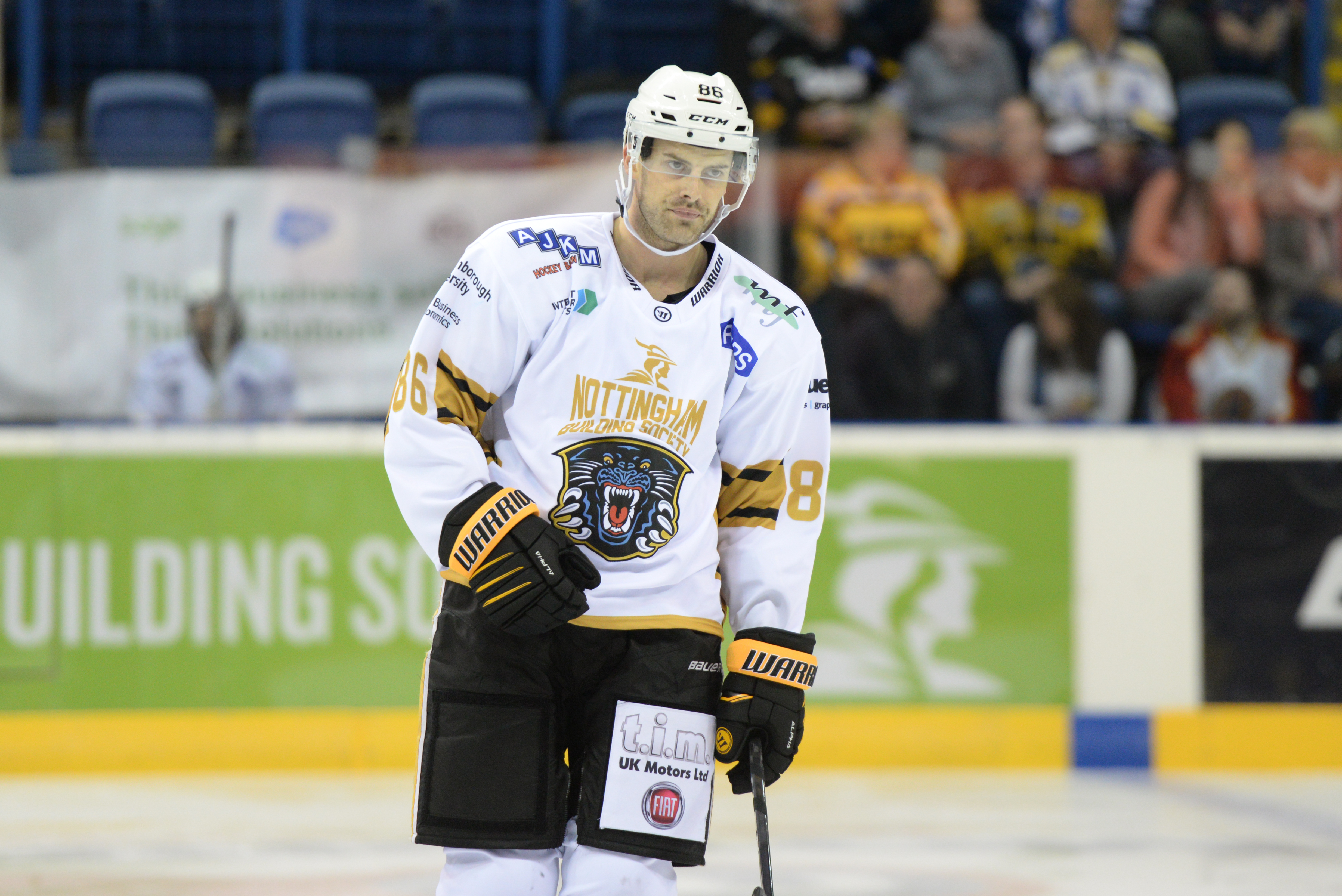 Newly appointed assistant captain Kevin Henderson joined us on Panthers TV, with the GMB, after training earlier today.
He said 'it's an honour (to be named an assistant captain), I'm looking forward to help be a part of something special with a great group of guys.'
The versatile forward, who filled in on defence last weekend, also said that the fans can play their part in driving the team on in the game against Sheffield this weekend 'this rinks an amazing rink, I'm sure it's gonna be real loud and we're all looking forward to it and hopefully it's going to be a great game for us.'
See the interview via the link below.
There are still tickets available for the Challenge Cup clash against the Steelers tomorrow, there's every chance you'll be able to buy on the door but if you do be early to beat the queues.
You can beat the queues entirely by clicking the 'BUY NOW' button at the top of the screen or calling the Motorpoint Arena box office on 0843 373 3000.
Videos