Highlights: Panthers vs Devils - 04/11/18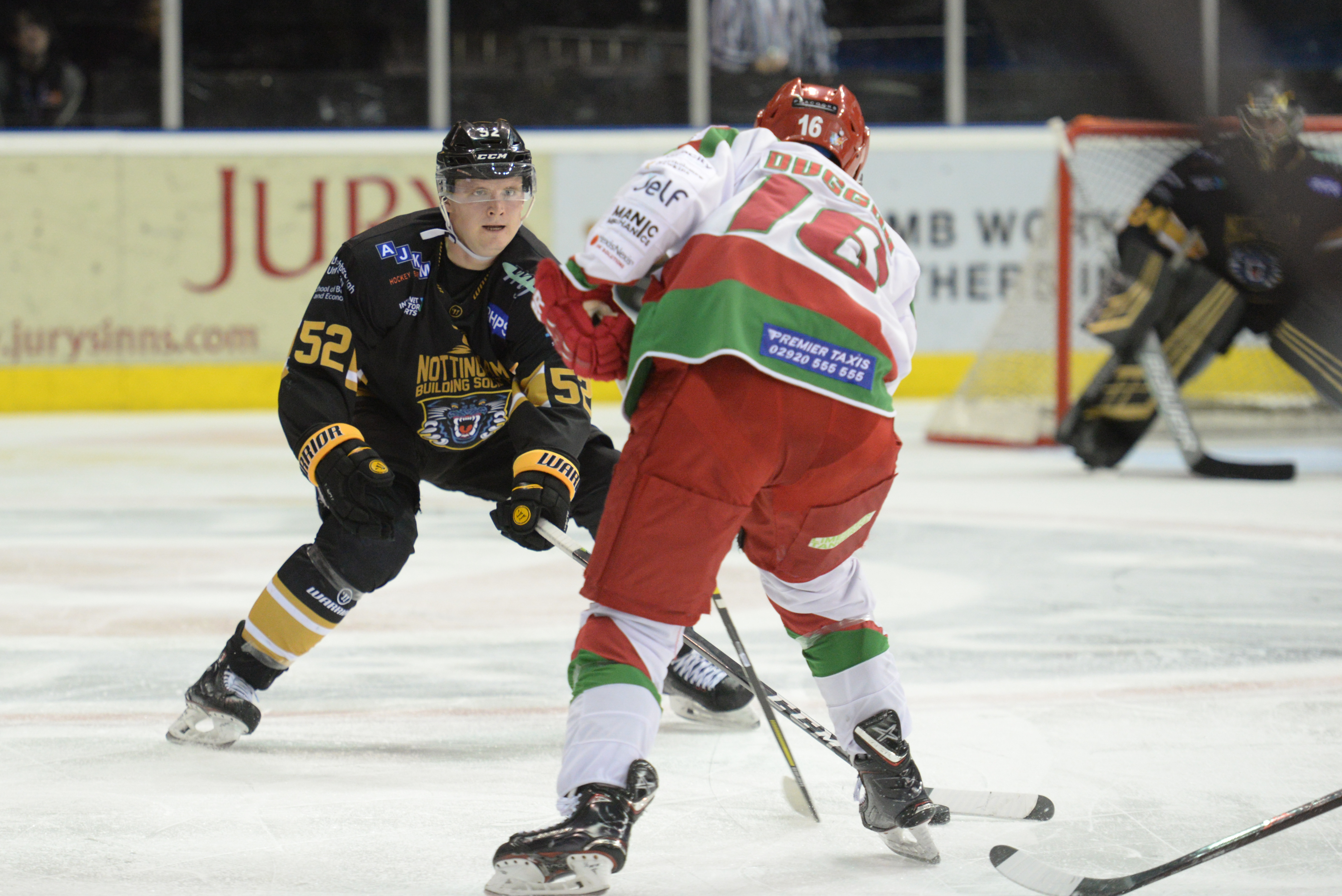 You can now re-live The Nottingham Panthers 3-2 win over the Cardiff Devils on Sunday night in the official highlights show, brought to you in association with The Nottingham Legend - Nottingham's number one family friendly hockey pub.
Goals from Alex Bolduc, Tyler Biggs and Justin Kovacs saw the Panthers to victory in the second game of the season contender between the two sides.
See the highlights show through the Panthers TV link below.
The Nottingham Panthers are next at home this Saturday (November 10th) when the Belfast Giants visit the Motorpoint Arena. You can puchase tickets for the game, at which the Panthers annual Teddy Toss (more information here) will take place, by clicking the link at the top of the page, visiting the Motorpoint Arena box office or calling 0843 373 3000.
Videos